](http://www.papajohns.com)
Redskins.com looks at some of the key players to keep an eye on during Friday's Redskins-Jaguars preseason game at FedExField.
"Redskins-Jaguars: 4 Players to Watch" is presented by Papa John's.
Every Monday, fans can order a large cheese pizza for only $9.99, plus for each touchdown that the Redskins score, fans get one free topping. And with a Redskins victory, fans get double the toppings.
---
-- Mike Williams
Williams was the storyline of the offseason given his dramatic weight loss and his quest to return to the NFL after a three-year absence.
Once training camp and preseason arrived, Williams has struggled through groin and ankle injuries.
He played in the Redskins' preseason opener vs. Baltimore and showed promise, according to offensive line coach Joe Bugel. Then he missed the next two preseason games due to the ankle injury.
Against Jacksonville, Williams is expected to play the bulk of the game at right tackle after starter Stephon Heyer leaves the game.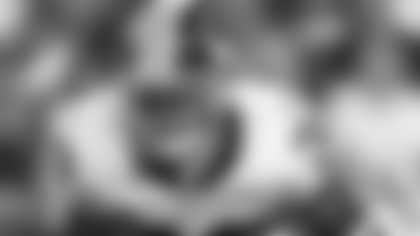 Williams, a 2002 first-round draft pick, is eager to show coaches he is worthy of a roster spot, even if it is as a backup.
"I never have felt I'm comfortable and that I have my place on the roster," he said. "That's not the right attitude that anybody should have here. We're always competing."
-- Anthony Alridge
Alridge has some buzz following his performance in last Friday's preseason game vs. New England.
He played the entire first quarter and had 49 rushing yards on nine carries. He flashed his game-breaking speed on runs of 15, 12 and nine yards.
Where has Alridge been all preseason? He suffered a sprained toe injury in the Aug. 8 scrimmage and was sidelined for the first two preseason contests.
Does Alridge have a chance to make the roster? He would appear to be a long-shot since Clinton Portis, Ladell Betts and Rock Cartwright all have clearly defined roles.
Team officials brought in Alrdige thinking he could fill a Darren Sproles-type of role. He certainly would offer a change of pace in the backfield.
-- Darrel Young
With the release of Alfred Fincher last week, the Redskins have narrowed the corps of linebackers.
Depending on how many linebackers the Redskins keep, Young and draft picks Cody Glenn and Robert Henson are competing for one or two linebacker spots..
Young, an undrafted rookie out of Villanova, has impressed this preseason with his speed. He has excelled on special teams and earned praise from both Jim Zorn and Greg Blache.
"He has to make it or break it based on his performance on special teams," Zorn said. "It has been a progression. For a bigger guy, he runs fast, but we want to see more than that.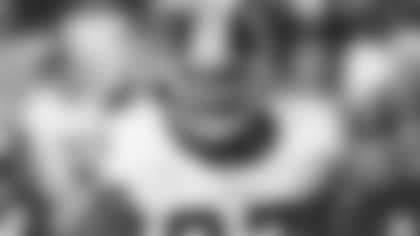 "We want to see what kind of attitude he has when he gets there. Can he tackle? Can he punish when he gets there? Can he take the right lane? Those are the things that will make a difference."
-- Renaldo Wynn
Twelve years ago, Wynn was a first-round draft pick of the Jacksonville Jaguars. The veteran defensive lineman, one of the more popular and community-oriented Redskins, hopes his career does not come to an end in the same venue where his career began.
In the last few seasons, Wynn has battled to stay in the league. Last year, he was with the New York Giants and he said he picked up some new techniques from Giants veterans that revitalized his game.
Now in his second stint with the Redskins, Wynn is competing with youngster Alex Buzbee for the final roster spot at defensive end.
Wynn may have the advantage given his versatility--he can line up at defensive tackle--and his leadership, but Buzbee has had a solid preseason. (He has one of the team's four sacks.)