Finishes well. Wine snobs like to say that about their favorite cabernets.
Redskins fans would like to make the same comment about their football team but cannot.
Teams that are 3-8, as is this one, own that record for a number of reasons. An obvious one is not winning the games that they "are supposed to win." Exhibits A and B would be the unfortunate meetings with the Detroit Lions and Kansas City Chiefs.
The other is not winning the games that are there to be won. Exhibits C, D and E are the Carolina Panthers game, the Dallas Cowboys defeat and Sunday's stumble against the Philadelphia Eagles.
Coach Jim Zorn hates playing the "what if?" game because it provides no help going forward.
"That's good, maybe, around the lunch table but not in the planning stage," he said Monday afternoon. "There's not enough time to lament what might have been. The what ifs? We don't spend a lot of time on that."
Believing that the past is prologue, we indulge ourselves in this corner in introspection and retrospection. So let's go to the videotape ...
A 15-point lead evaporated against the Panthers when the offense went dry, special teams gave up a big play and the defense could not get a stop late to get the offense one more shot.
Against the Cowboys, the Redskins' scoring came on two field goals and two more were missed. The defense allowed a touchdown, one measly touchdown, in the final three minutes and the Redskins fell 7-6.
In losing 27-24 to the Eagles, the Redskins could not bolster their lead with a touchdown and settled for a field goal. Then the defense allowed a touchdown and a two-point conversion on one drive and a field goal on the next. End of story.
"We have a good defense," safety Reed Doughty said. "In the last two weeks we haven't held when we needed to."
The problems are interwoven, the failures twisted together like DNA.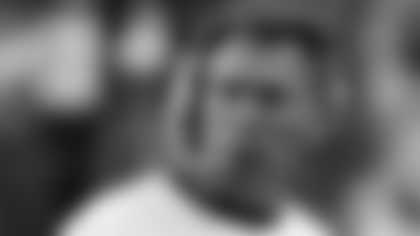 True, the defense did not hold against Philadelphia. But what of the coaching decisions and mistakes that allowed the Eagles a late first-half field goal and a one-point lead? There's a momentum swing, and points.
Doughty spoke of a "heightened awareness" with the game hanging in the balance and the need "to make a play." The defense made one early in the fourth quarter with Justin Tryon's interception that put the Redskins on the Eagles 23.
Praise be. A short field. An opportunity to stretch a 21-16 lead to 12 points and really make it a two-score game. The Redskins got to the 11 on a pass play, ran twice for four yards and threw an incomplete pass. Shaun Suisham kicked a 25-yard field goal and the Redskins led by eight, which proved to be not enough.
"We had chances to score a touchdown a touchdown and seal the deal and we got a field goal," wide receiver Antwaan Randle El said. "You have to make big plays down the stretch."
Two road division losses back to back by a total of four points leave the Redskins unable to finish above .500. Had they hung on, had they finished what they started, they'd be 5-6 and in position to dream.
Instead, a five-game winning streak, a theoretical possibility if not a practical one, nets 8-8. Again.
"The last two weeks we had teams where we wanted them and we couldn't make a play, couldn't get a first down, kicked a field goal instead of scoring a touchdown," running back Rock Cartwright said. "If we score a touchdown and go up by 12 (against Philadelphia), it's a completely different situation. We have to find a way to score some more points."
In the fourth quarter against Philadelphia, the Redskins converted none of their four third downs, while the Eagles were three of five. These are the Redskins who were eight of 13 on first down entering the final quarter.
The Redskins made two first downs, their last with seven minutes to play. The Eagles rolled to six in the last quarter.
The Redskins punted at the start of the quarter, kicked their field goal, punted again ahead of the winning kick by David Akers. The Eagles? Drove 90 yards for a touchdown, 66 to set up Akers.
"If we can ever find a way to finish," Cartwright said, "I think we'll be pretty good."
For too long this season, the Redskins couldn't get started. They scored few points in the first quarter (they've only scored three times on their initial drive) and found themselves trying to claw out of a hole. Now they're unable to throw dirt in opponents who are partially buried and gasping for air.
"We give ourselves a chance to win," Randle El said. "We just don't shut the door."
---
Larry Weisman covered professional football for USA TODAY for 25 years and now joins the Redskins Broadcast Network and Redskins.com to bring his unique viewpoint and experience to Redskins fans. Go to Redskins.com for the Redskins Blitz column and NFL Blitz on Friday. Larry also appears on The Jim Zorn Show on WRC-TV on Saturday night, on Redskins Nation, airing twice nightly on Comcast SportsNet, and on ESPN 980 AM radio, all in the Washington, D.C. area. Read his blog at redskinsrule.com and follow him on Twitter.com/LarryWeisman.