He didn't fit the portrait of an NFL general manager.  That blond, pageboy haircut, playful smile, California surfer-boy image, laid-back soft-spoken demeanor, and work attire that often consisted of short-sleeved shirts, shorts and jogging shoes.
But such an innocent appearance belied the real Bobby Beathard, a magician when it came to making player personnel decisions and uncovering talent, some of it in the most obscure places.  It's no stretch to say he was perhaps the best ever at his craft. 
In a career that spanned four decades, he was a player personnel executive on teams that made seven Super Bowl appearances.
His era of greatest fame was as the Redskins' general manager from 1978 to 1989, a stretch when they played in three Super Bowls and won twice: XVII and XXII.  The Sporting News named Beathard NFL Executive of the Year in those two Super Bowl-winning seasons.  The Redskins also captured Super Bowl XXVI with a squad heavily assembled on Beathard's watch.
He was recently selected as one of the 10 new names who are part of the Redskins' 80 greatest team announced this season in honor of the franchise's 80th anniversary, also known as the "10 for 80."  
"In the NFL, there's no Midas, just Beathard," the Redskins once wrote.
"He's the best general manager in the history of the National Football League," said former Redskins general manager Charley Casserly, who was on Beathard's staff for 11 seasons in Washington.  "I was lucky enough to work for people like him.
"Bobby was a great human being, excellent eye for talent, very easy to get along with, would listen to you, encouraged you to have your own opinion.  He would think outside the box and was very aggressive in his way of doing things."
According to former Redskins star receiver Gary Clark, "He's the standard of GMs.  If every other GM could have the type of illustrious career Bobby Beathard had, you'd be talking about them."
Clark, who played for a Division I-AA college football program and was not picked in the primary NFL draft in 1984, was one of the overlooked players unearthed by Beathard. 
He helped find many others in low-round draft picks, unheralded free agents and USFL refugees.  He also located talent in Canada.  (In those days, free agents were mostly undrafted players discarded by other teams.)  In essence, Beathard loved to take chances and gamble.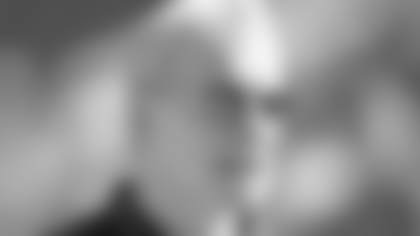 "Certain scouts and people who go out looking at talent just have a certain knack," said Joe Jacoby, an obscure free agent who signed with the Redskins in 1981 and crafted a star-studded career as a "Hog."  "It doesn't mean he was always right.  But he was more right than wrong in picking up those diamonds in the rough who panned out. 
"He would go to obscure places and look for players and find them.  I was one of them.  Bobby was just uncanny how he could pick out those players."
Beathard's key strategies included swapping a high draft pick for several on the lower end.
"If there were a lot of good players in the draft, we felt we could afford to trade down a little and take a lower pick in the second round, or give up a first rounder to get more picks," Beathard said.  "There were some years when we'd do it, and things didn't fall the way we anticipated, and it didn't work out.  It was a calculated risk, and for the most part, it worked."
In his remarkable NFL journey, Beathard also worked in the front office in Kansas City, Miami, San Diego and Atlanta.  He was a scout for a Chiefs team that lost to Green Bay in Super Bowl I; the player personnel director for a Dolphins squad that captured two Super Bowls in the early 1970s, including a win over the Redskins in Super Bowl VII; and the general manager for a Chargers team that lost to San Francisco in Super Bowl XXIX.
The El Segundo, Calif., native once aspired to play pro football.  After quarterbacking Cal Poly-San Luis Obispo to 9-1 records in 1957 and 1958 while rooming with John Madden, a long-time NFL television color analyst and former Oakland Raiders coach, Beathard signed with the Redskins in 1959. Ralph Guglielmi and 5-7 Eddie LeBaron were the top quarterbacks on the roster.
"Eddie LeBaron was shorter than I was," said Beathard, who stands about 5-9.  "He helped me, and then they moved me to safety, which I liked better."
Beathard didn't make the team but signed in 1960 with the Los Angeles (now San Diego) Chargers of the new American Football League.  He was cut again but benefited from his experience.
"I loved it," he said.  "I was there for six preseason games, got to play a lot, then got cut. [Long-time Oakland Raiders owner] Al Davis was our receivers coach, [pro football legend] Sid Gillman was the head coach, so I met a lot of people in football who enabled me later on to have an opportunity to get into it."               
By the time he became the Redskins' general manager in 1978, Beathard was reputed as one of the best personnel men in the business.  "He has compiled a record that is without equal in the NFL for finding and singing talent," Redskins President Edward Bennett Williams said at the time.
Beathard wasted no time putting his stamp on the Redskins.  Of the 49 players on the squad that won Super Bowl XVII in January 1983, 35 arrived over the three most recent seasons.  That team consisted of 26 free agents, and 11 Redskins were drafted in the fifth round or lower.  Moreover, of the Redskins on their Super Bowl-winning roster in 1987, only defensive tackle Dave Butz wasn't a Beathard acquisition.
"It was fun working for Bobby Beathard," said Kirk Mee, a player personnel expert and scout on Beathard's staff.  "He was the same personality every day, whether we won or lost.  He made our meetings enjoyable and created a very positive atmosphere. 
"He had that façade of being nice, but underneath if he didn't think a player, assistant coach or scout was doing his job, he'd get him out of there.  Everybody worked hard because they wanted to please Bobby."
Beathard left the Redskins in May 1989.  Most recently, he served as a consultant to the Falcons and retired after the 2003 campaign at age 67.
"It's been a lot of fun," Beathard said of his career as an NFL executive.  "I've been really fortunate to be able to be in the right spot a lot of times where we've enjoyed a lot of success.  I've been around a lot of great people."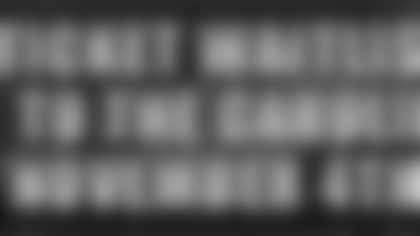 ](http://www.redskins.com/tickets/season-ticket-waitlist.html)

---
Mike Richman is the author of *The Redskins Encyclopedia and the Washington Redskins Football Vault.  He was on the blue-ribbon panel that played a key role in selecting the 10 new names who are part of the Redskins' 80 Greatest team unveiled this season, also known as the "10 for 80."  His web site is www.redskinshistorian.com and his email is mikerichman@redskinshistorian.com.*