He could have gone down as one of the greatest Redskins of all time, perhaps the best safety to ever play the game. 
Equipped with power, speed, sharp instincts and sheer ferocity, as well as long arms and strides plus a breathtaking leaping ability, he was an intimidating force who roamed the field like a sheriff and deterred quarterbacks from throwing his way.  In a signature of his game, the 6-2, 212-pounder delivered bone-rattling hits that sent shivers through opponents.
But Sean Taylor's ride ended too soon.  While enjoying a stellar season in his fourth year in the NFL, he was shot at his home in Miami in a botched burglary attempt on Nov. 26, 2007, and died the next day at age 24.  
His death rocked the Redskins' organization and the team's enormous fan base, with people wondering how a supremely talented athlete who was positioned to be the face of the franchise for years to come could be gone so fast.
How great could he have been?
 "He was by far going to be the greatest safety ever," said former Redskins cornerback Fred Smoot, who played with Taylor for two seasons and ranked him above two Hall of Fame safeties, Ronnie Lott and Rod Woodson.
 "You look at Ronnie Lott and his vicious hitting ability, I don't think he had the ball skills Sean had," Smoot said.  "You look at Rod Woodson, who was a cornerback first and went to safety, he had the ball skills, but I don't think he hit like Sean.  It's the fact of people seeing the transformation happening.  He was going to be the best that ever played the game."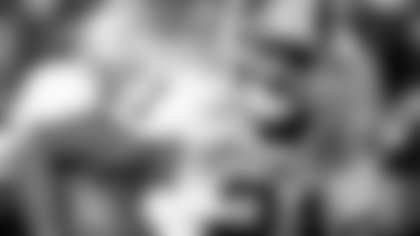 Former Redskins defensive tackle Cornelius Griffin also heaped praise on the man whom he teamed with for four seasons.
 "I felt he was changing the game at the safety position," Griffin said.  "He was big, physical, strong, athletic.  If you look at him, he was a very intimidating guy even without his pads on.  I thought the sky was the limit.  He made some spectacular plays.  Ball is out of reach yet he runs it down and gets it.  I enjoyed watching him play and playing with him."
In his career, Taylor intercepted 12 passes and was a two-time Pro Bowler.  He was inducted into the Redskins' Ring of Fame that encircles FedExField in 2008.  This season, he was selected as one of the 10 new names who are part of the Redskins' 80 Greatest team announced in honor of the franchise's 80th anniversary.
A superstar in college at Miami, Taylor was drafted by the Redskins early in the first round in 2004, when Joe Gibbs returned to coach the team.  He intercepted four passes, finished high in defensive rookie of the year voting and was named a Pro Bowl alternate. 
The next year, he emerged as one of the most feared defensive players in the league and returned two fumbles for touchdowns, including a 51-yard return in a 17-10 wild card playoff win over Tampa Bay in January 2006. 
In 2006, he scooped up a blocked field goal and returned it 30 yards to set up the game-winning field goal in a thrilling 22-19 win over the Cowboys.  The ball hawk always seemed to be in the right place at the right time.
By then, Taylor's vicious hits had left scars on opponents such as then-Cowboys receiver Terrell Owens, who took his share of pops from the safety.  Or Bills punter Brian Moorman, whom Taylor sent flying with one of those "oh-my" hits in the Pro Bowl in February 2007.
That was Taylor's first and only trip to Honolulu.  He was headed there again in the 2007 season, when he moved to free safety to accommodate rookie LaRon Landry at strong safety.  Playing at a few pounds lighter than the previous season, Taylor intercepted five passes, including two thrown by soon-to-be Hall of Famer Brett Favre, before injuring his knee against the Eagles on Nov. 11, 2007, what would be his last game in the NFL.
Sidelined by the injury, Taylor was sorely missed.  After he left the Eagles' game in the third quarter, quarterback Donovan McNabb threw three scoring passes, including a 45-yarder to a spot where Taylor would likely have been, in a 33-25 Philly win. 
The next week, Cowboys quarterback Tony Romo connected with Owens on four scoring passes, including two down the middle to Taylor's regular zone, in a 28-23 Dallas victory.
Then came a 19-13 loss to Tampa Bay, followed by news the next day that Taylor had been shot in the upper thigh area near the femoral artery.  He underwent surgery but couldn't pull through.
"Obviously, we're going through a real tragedy right now," Redskins owner Dan Snyder said after Taylor's death.  "Our hearts, our prayers, our thoughts are with Sean Taylor's family, his father, Pedro, his girlfriend Jackie, and his 18-month old daughter. 
"We really are so saddened by what has taken place.  For Joe and I, it was our first draft pick together, I guess four seasons ago.  For me, personally, and all of us here at Redskins Park, we got to know him so well.  Over the last two years, I got a chance to really see him grow as a man.  We're going to miss him very, very much."
The Redskins dedicated the rest of season to "Number 21" and won their last four games, including a symbolic 21-point season-ending win over Dallas that put the 9-7 squad in the playoffs.  They fell in the first round to Seattle, 35-14.
In a series of posthumous distinctions, Taylor was named a second-team All-Pro, a member of the NFC Pro Bowl team and The Quarterback Club co-Redskin Player of the Year.
He would have earned many more honors and possibly the most prestigious one of all: induction into the Pro Football Hall of Fame.  As fate would have it, everyone has been left to wonder what if.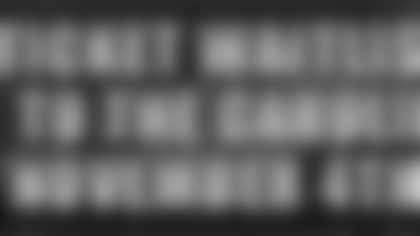 ](http://www.redskins.com/tickets/season-ticket-waitlist.html)

---
Mike Richman is the author of The Redskins Encyclopedia and the Washington Redskins Football Vault.  He was on the blue-ribbon panel that played a key role in selecting the 10 new names who are part of the Redskins' 80 Greatest team unveiled this season, also known as the "10 for 80."  His web site is www.redskinshistorian.com and his email is mikerichman@redskinshistorian.com.