NFL Films legend Steve Sabol, who passed away earlier this week of brain cancer at age 69, will long be remembered for his unique ability to apply a theatrical touch to football in highlight reels and game footage. 
Whether it was his use of super slow motion or music, or mic'ing players and coaches, his imagination was unparalleled and helped the NFL skyrocket to unprecedented levels of popularity in pro sports.
"There's magic in the sport, and we're there to reveal it, document it and preserve it in our film," Sabol, who won 40 Emmys, once said.  "We're not journalists, we're storytellers, we're romanticists.  \
"We're really in the business of mythology."
In addition to his talent for capturing the personality of the game, I'll always admire Sabol for his graciousness in sharing Redskins-related quotes and anecdotes with me that I used in my two books, The Redskins Encyclopedia and the Washington Redskins Football Vault.  I'm sure he also had a hand in my contributions to an NFL Films documentary titled, "History of the Washington Redskins." 
Here are a few of his recollections.
--- In a playoff game against the Bears at Chicago's Soldier Field on Jan. 10, 1988, Redskins cornerback Darrell Green returned a punt 52 yards for a touchdown in Washington's 21-17 win.  On the play, Green vaulted Bears tight end Cap Boso, made a cut and began clutching his rib cage – an enduring image in Redskins lore.  In pain, he then shifted into cruise control and outran everyone into the end zone.
Sabol compared the play to one in 1962 when hobbling Packers linebacker Ray Nitschke intercepted a pass against the Lions and limped across the goal line.
"It's an example of the resolute spirit, determination and courage of a single player, a Hall of Fame player," Sabol said of Green's return.  "A play like that is a blend of so many things, of historical relevance, of romance, of drama. It's a moment you hand down from generation to generation, sort of a precious heirloom."
--- On a fourth-and-1 in Super Bowl XVII at the Rose Bowl in Pasadena, Calif., Redskins running back John Riggins lined up behind his smash-mouth offensive line known as  "Hogs," took the handoff from quarterback Joe Theismann, shook off Dolphins defensive back Don McNeal and ran 43 yards for a touchdown.  In pulling off the most famous play in franchise history, the Redskins took a 20-17 fourth-quarter lead en route to a 27-17 victory. 
To Sabol, the run featured many elements of a classic moment.
"It was a game-deciding play in the fourth quarter of a close game by a Hall of Fame player," he said.  "There were no penalties and no controversies on the play.  It was, in a way, symbolic of the Redskins, the Joe Gibbs' offense and the Riggo drill.  It was 4th-and-1, and Riggins just ran over Don McNeal.  As much of a finesse coach Gibbs was, he was also a guy who would look you in the eye and say, `Here we come, our best against your best, see if you can stop us.'  It was also the crowning moment for the Hogs."
NFL Films cameramen captured Riggins' face exuding determination as he ran untouched down the sideline and into the end zone.
"That shot is one of our classics," Sabol said.  "Just his face so contorted with how intense he was, and the expression of his face pinched under his helmet."
--- Sabol told me how in producing highlight films for the Bears in the mid-1960s, he surreptitiously incorporated footage from Redskin games at D.C. Stadium (now RFK Stadium) in an effort to please Bears owner George Halas.  As Sabol put it: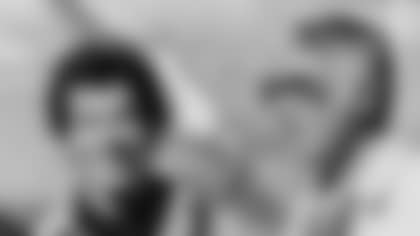 "In the course of filming a Bears game, Chicago's Roger LeClair kicked a field goal into the stands at Wrigley Field.  As a fan reached up to catch the ball, you see he's got a pistol stuck in his belt.  George Halas saw it and was really upset that I'd put that in the highlight film.  He said, 'We don't have fans like that.  I have to show this film to church groups, Kiwanis Clubs and Boy Scouts, and nobody's going to come to the games if they think there are fans like that with guns.' 
"Meanwhile, anybody who ever came to a game at Wrigley Field knew that the fans there made the infield at the Indianapolis 500 look like parliament.  They wore the hoods with the leather jackets and had the box-car haircuts, and there was lots of beer throwing.  Every fan who showed up at Wrigley Field looked like a thug.  They had those little fedoras, the cigars, the black greasy hair.  It was a really bad crowd.  The next year, I sent a cameraman to a Redskins game.  This was before NFL Properties, so you didn't have any pennants and sweatshirts.  When Redskins fans came to a game, all the men wore the camel-haired coats, sport jackets and neckties, and the women wore the mohair sweaters, circle pins and scarfs.  It was like Miss Wedgewood in a tea room – very, very well dressed.  They applauded after a good play. 
"So I inner-cut those fans into the Bears film.  You'd see Chicago players like Mike Ditka catch a pass or Ronnie Bull score a touchdown, and then you'd cut to people applauding in the stands who were actually Redskins fans.  So for five years, we had a special cameraman who was assigned to shoot Redskins fans for Bears highlight films.  Halas never knew up to the day he died (in 1983) that those were Redskins fans cut into his highlight films."
In 1962, Sabol's father, Ed, founded the production company that soon became NFL Films.  Ed Sabol was inducted into the Pro Football Hall of Fame last year, and I hope his son someday earns that honor as well. 
Thank you, Steve Sabol, for all of your help.  You will be missed.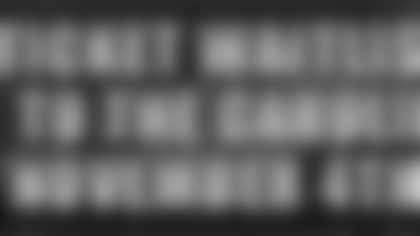 ](http://www.redskins.com/tickets/season-ticket-waitlist.html)

---
Mike Richman is the author of The Redskins Encyclopedia and the Washington Redskins Football Vault.  He was on the blue-ribbon panel that played a key role in selecting the 10 new names who are part of the Redskins' 80 Greatest team unveiled this season, also known as the "10 for 80."  His web site is www.redskinshistorian.com and his email is mikerichman@redskinshistorian.com.