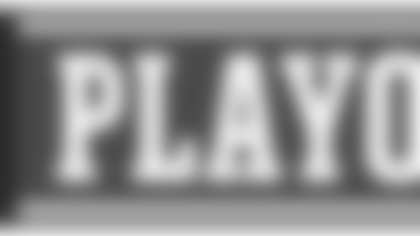 This much you can bet on: It will rain on Saturday afternoon and it will be loud.
That the Redskins have played in the raucous Metrodome and in the rain and drizzle of FedExField last week may work as a primer for what they'll face. Still, Washington will have its hands full on Saturday when they take on Seattle in the Wild Card round of the playoffs.
That's because the Seahawks are 7-1 at home this season and 33-7 in regular-season games at Qwest Field since 2003. That mark is tied for second-best in the NFL during that span.
Further, Seattle is 3-1 in home playoff games since 2005, and in 24 regular-season games since the start of the 2005 season, opposing teams have committed 68 false-start penalties, by far the most in the NFL.
Everyone connected with the Seahawks is quick to point out those stats.
In the 2005 playoff matchup, a 20-10 Seattle win in the second round of the post-season, the Redskins committed seven penalties, for 50 yards. Seattle was penalized just two times, for 10 yards.
The Redskins had two false starts in that game, both on right tackle Jon Jansen. That's the position now manned by Maryland rookie Stephon Heyer.
Dealing with crowd noise and avoiding false start penalties may go a long way toward deciding the outcome on Saturday. That's the way center Casey Rabach, for one, looks at it.
Said Rabach: "Not only for me, but for the whole offensive line, it's going to be huge. That's where the preparation and the mental factors come into this game. Everybody on the line has to be on the same page in recognizing different fronts and different blitzes that they'll bring.
"The good thing is we've played some loud teams already this year. We went up to Minnesota and I can't imagine it would be much louder than playing in that dome up there."
Left guard Pete Kendall, a Seattle player between 1996 and 2000, says crowd noise is always an issue when you go on the road.
"We dealt with it in Minnesota," said Kendall. "The important thing is to establish a rhythm early and get some points on the board early and try to keep the fans on their hands."
Added Pro Bowl left tackle Chris Samuels: "Just a few weeks ago in Minnesota, I jumped offsides because of the crowd noise. So I have to stay focused during the game.
"I've told everbody, 'It's going to be loud.' You really could not hear the quarterback [in 2005]--you just have to move when the ball moves."
Redskins quarterback Todd Collins hopes to continue his string of strong performances against a team that features the NFL's top sack artist in defensive end Patrick Kerney, who had 14.5 sacks in 2007.
Asked about the Qwest Stadium environment, Collins said: "I know it's tough. The noise is incredible."
As Collins maintained: "Minnesota was pretty loud. I would think that an indoor facility would be louder than outdoor, but I understand Seattle is louder.
You just deal with it. You can't do anything about it. Guys have to pay attention and listen and try to make plays in your favor to quiet down that crowd."