The Washington Redskins have named Broad Run High School football coach Mike Burnett as the Redskins High School Coach of the Year for 2008 high school football season.
The Redskins High School Coach of the Year program is designed to recognize and reward excellence in high school football coaching.
Coach Burnett has been coaching football for 11 years, with this season being his third as head coach at Broad Run in Ashburn, Va.
In his three years coaching at the school, Burnett has accumulated an overall record of 29-6 and has led the team to two Dulles District Championships (2007 and 2008), the first since 1991.
This season marked the team's first AA Region II Division 4 Championship title as well as the first AA Division 4 State Championship for the Broad Run Spartans.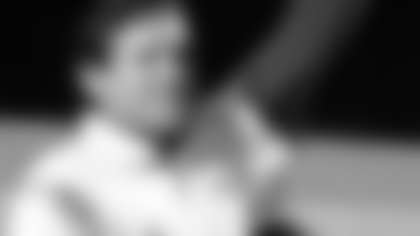 The Spartans finished the season ranked No. 3 on the Washington Post High School Football Rankings with a record of 14-0.
Burnett and his team have achieved success on and off field. Burnett's student-athletes have been instrumental in starting a successful conflict mediation program at Broad Run.
The program allows students at the school to resolve conflicts through mediation-trained mediators. Out of 20 students who volunteer with this program, 25 percent are football players.
Burnett and his athletes also help run youth football camps during the summer. These youth football players and cheerleaders also participate during halftime at one of the Broad Run's football games.
"In the end, I hope the perception is that we have really good kids and good character," Burnett stated to the Loudoun Times–Mirror after winning the championship game. "If I wanted to say what people would think about Broad Run, it's that they're fine young men--not state champs--because that's what matters."
Each week during the 2008 high school football season, the Redskins selected one area high school head coach as the Redskins High School Coach of the Week.
Each of the coaches selected received a $1,000 donation from NFL Charities to their football program and a certificate signed by NFL Commissioner Roger Goodell, Redskins Head Coach Jim Zorn and NFL Director of Football Operations Gene Washington.
Burnett was selected as Coach of the Year based on his continuing commitment towards promoting youth football, developing motivated student-athletes, his overall community involvement and overall team performance and record.
As Coach of the Year, Burnett will receive a $2,000 donation from NFL Charities to his football program and a framed certificate.