For two weeks, the Redskins had practiced against themselves in training camp. There was optimism, there was pessimism, but none of it grounded in certainty.
On Thursday night, the Redskins finally competed against another team--the Baltimore Ravens--in the preseason opener at M&T Bank Stadium.
The result? A 23-0 defeat.
The only certainty now is that the Redskins need plenty of work to get ready for the regular season.
The Redskins' offense posted just 197 yards and 11 first downs and turned the ball over twice. The defense yielded 500 yards--including 408 passing yards--on 80 plays.
The first-team offense, with starters Clinton Portis, Santana Moss and Randy Thomas all given the night off, converted three first downs in two series, but otherwise struggled to generate a rhythm.
Jason Campbell completed 3-of-6 passes for 38 yards. He was not sacked, but he dealt with some pressure in the pocket. (At one point, linebacker Ray Lewis had a clear shot at him, but Campbell was able to get his pass away.) That proved enough to derail both drives.
Todd Collins entered the game in the second quarter and was efficient, completing 8-of-11 passes for 70 yards. He moved the offense into scoring range but Fred Davis coughed up the football after making a nice downfield catch.
The first-team defense was minus starters Albert Haynesworth and Carlos Rogers, who were both given the night off.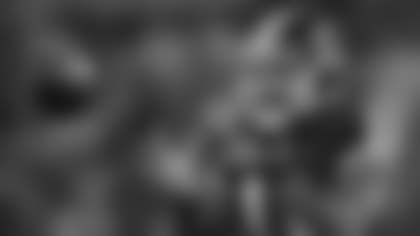 Baltimore, led by second-year quarterback Joe Flacco, opened the game with a 13-play drive and a 14-play drive. Both times, the Redskins' defense stepped up in the red zone, limiting the Ravens to two field goals--a 21-yarder and a 37-yarder by kicker Steve Hauschka.
Then, with 11 seconds left in the first half, the Ravens padded their lead when quarterback Troy Smith tossed a 19-yard touchdown pass to wide receiver Justin Harper on a fly pattern in the end zone. Harper beat coverage by Kevin Barnes and Reed Doughty.
Zorn's halftime comments revealed frustration.
"We need to finish drives," Zorn said. "We have to do a better job of hanging onto the ball. We dropped some passes and had a fumble on a potential scoring drive.
"I wish we could have gotten the first-team offense into the end zone. But I liked our pass protection [by the first team] and I thought our defense did a nice job holding the Ravens in the red zone."
Added Collins: "It's never good when you come out and don't score any points. I'm sure there are going to be plenty of mistakes on the film."
It was more of the same in the second half, except that rookies and roster hopefuls were on the field.
The Ravens opened the third quarter with an efficient 11-play drive that culminated with a 39-yard field goal by Graham Gano.
Then, in the fourth quarter, backup quarterback John Beck connected with wide receiver Jayson Foster on a 64-yard catch to the Redskins' 7-yard line.
On the next play, Cedric Peerman sliced through the defense for a 7-yard touchdown run to give the Ravens a 23-0 lead.
Colt Brennan played the entire second half at quarterback and he struggled mightily. He completed just 4-of-12 passes for 43 yards and threw a costly interception after he had navigated the offense into Baltimore territory.
Brennan was sacked three times, and found himself scrambling for yardage three other times. The Redskins' second- and third-string offensive line had breakdowns on several pass plays.
Rock Cartwright led the ground game with six carries for 24 yards, while Malcolm Kelly--seeing the most extensive action of his NFL career thus far--had a team-high three catches for 25 yards.
Rookie pass rushers Brian Orakpo and Jeremy Jarmon were active around the quarterback, and rookie defensive tackle Antonio Dixon posted four tackles for a loss.
Plenty of time to work out the kinks.
---
PRE-GAME COVERAGE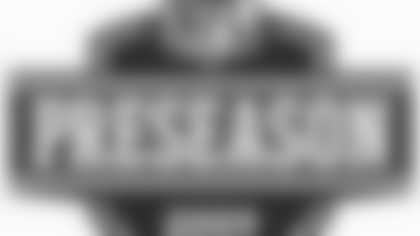 The Redskins open their 2009 preseason schedule with a 35-mile trip north to Baltimore to take on the Ravens on Thursday, Aug. 13 at M&T Bank Stadium. Kickoff is 7:30 p.m. ET.
M&T Bank Stadium has an artificial surface called SportExe Momentum Turf. The facility seats 71,008.
The Redskins are 110-113-2 all-time in preseason games. Last year, the Redskins were 3-2 in the preseason.
For the Redskins, the preseason game at Baltimore is the first of four exhibition contests against the AFC.
The Redskins also host the Pittsburgh Steelers on Aug. 22 and the New England Patriots on Aug. 28. They close out preseason with a road game at Jacksonville on Sept. 3.
Last year, Washington finished at 8-8--including 1-3 against the AFC North--while Baltimore was 11-5.
The Redskins-Ravens game will be televised on NBC-4 and Comcast SportsNet. Mike Patrick calls the play-by-play with Joe Theismann providing the color commentary. Lindsay Czarniak and Kelli Johnson serve as sideline reporters.
On radio, the game will be broadcast locally on the Redskins Radio Network. Larry Michael calls the play-by-play with former Redskins and Hall of Famers Sonny Jurgensen and Sam Huff adding color commentary. Former Redskin Rick 'Doc' Walker reports from the sidelines.
---
PROJECTED STARTING LINEUPS
OFFENSE
Pos.
Redskins
Ravens
WR
11 Devin Thomas
89 Mark Clayton
LT
60 Chris Samuels
71 Jared Gaither
LG
66 Derrick Dockery
66 Ben Grubbs
C
61 Casey Rabach
77 Matt Birk
RG
75 Chad Rinehart
65 Chris Chester
RT
74 Stephon Heyer
79 Willie Anderson
TE
47 Chris Cooley
86 Todd Heap
WR
82 Antwaan Randle El
85 Derrick Mason
QB
17 Jason Campbell
5 Joe Flacco
FB
45 Mike Sellers
33 Le'Ron McClain
RB
46 Ladell Betts
23 Willis McGahee
DEFENSE
Pos.
Redskins
Ravens
DE
99 Andre Carter
90 Trevor Pryce
DT
96 Cornelius Griffin
92 Haloti Ngata
DT
64 Kedric Golston
94 Justin Bannan
DE
93 Phillip Daniels
95 Jarret Johnson
SLB
98 Brian Orakpo
52 Ray Lewis
MLB
59 London Fletcher
51 B. Ayanbadejo
WLB
52 Rocky McIntosh
55 Terrell Suggs
LCB
23 DeAngelo Hall
31 F. Washington
RCB
22 Carlos Rogers
24 D. Foxworth
SS
48 Chris Horton
26 Dawan Landry
FS
30 LaRon Landry
20 Ed Reed
SPECIAL TEAMS
Pos.
Redskins
Ravens
P
3 Hunter Smith
4 Sam Koch
K
6 Shaun Suisham
6 Steve Hauschka
H
3 Hunter Smith
4 Sam Koch
LS
67 Ethan Albright
79 Matt Katula
KOR
31 Rock Cartwright
16 Yamon Figurs
PR
82 Antwaan Randle El
16 Yamon Figurs
---
The Redskins and Baltimore Ravens have played four times in the preseason, with the series tied at 2-2.
The only preseason matchup in Baltimore was on Sept. 1, 2005, when the Ravens prevailed 26-20 in overtime.
The Redskins and Ravens have played three times at FedExField, the most recent being on Aug. 25, 2007, when the Redskins won 13-7. The game was called early in the third quarter due to an incoming thunderstorm.
In the regular season, the two franchises have played four times, with the Ravens holding a 3-1 series lead.
On Dec. 7, 2008, the Ravens defeated the Redskins 24-10 at M&T Bank Stadium.
---
REDSKINS 2008 RANKINGS
Offense
Rank
Yards/Game
Total Offense
19
320.0
Rushing Offense
8
130.9
Passing Offense
23
189.1
Defense
Rank
Yards/Game
Total Defense
4
288.8
Rushing Defense
8
95.4
Passing Defense
7
193.4
 </tbody>

RAVENS 2008 RANKINGS
Offense
Rank
Yards/Game
Total Offense
18
324.0
Rushing Offense
4
148.5
Passing Offense
28
175.5
Defense
Rank
Yards/Game
Total Defense
2
261.1
Rushing Defense
3
81.4
Passing Defense
2
179.7
---
FAMILIAR FACES ON THE RAVENS
Offensive coordinator Cam Cameron was the quarterbacks coach for the Redskins from 1994-96. He helped develop the skills of quarterbacks Trent Green and Gus Frerotte during his tenure in Washington.
Quarterbacks coach Hue Jackson was with the Redskins from 2001-03, serving as running backs coach from 2001-02 and offensive coordinator-running backs coach in 2003.
Secondary coach Mark Carrier played defensive back for the Redskins in 2000.
Assistant strength and conditioning coach John "Mother" Dunn served as head strength and conditioning coach for the Redskins from 2004-05.
Director of college scouting Eric DeCosta had his first NFL experience with a 1995 internship with the Redskins' player personnel department.
---
REDSKINS-RAVENS NEWS & NOTES
-- Rabach Returns to Baltimore
Casey Rabach got his start in Baltimore, the team that drafted him in the third round of the 2001 NFL Draft.
In 2004, the year before he signed with the Redskins, Rabach started 15 games at center and one at left guard for the Ravens.
The 6-1, 305-pounder had paved the way for Jamal Lewis's third consecutive 1,000-yard rushing season in 2004 and helped the Ravens' offense compile more than 2,000 rushing yards on the season.
At the time, the Ravens were committed to Mike Flynn as their long-term answer at center, though.
"I knew the day was coming when I would leave [Baltimore]," Rabach said after signing with the Redskins. "[The Ravens] had their starting center up there and they made that clear when they signed Mike back. There are no ill feelings toward them. It was just time to move on.
"What a great feeling it was to come down here to Washington. Everything kind of fell into place."
Since joining the Redskins, Rabach has missed just one game. He has helped solidify a veteran offensive line.
Flynn has since moved on from the Ravens. He was with New England in preseason earlier this year.
-- Randle El and Cam Cameron
From 1997-2001, Ravens offensive coordinator Cam Cameron was head coach at Indiana University. He recruited and developed then-quarterback Antwaan Randle El, now a Redskins wide receiver.
"Antwaan was a great high school football quarterback," Cameron said in a 2007 interview when he was head coach of the Miami Dolphins. "Some people just didn't want to take a chance on him [at quarterback], but we knew he was a quarterback."
Added Randle El: "Cam gave me an opportunity. He was a coach, and then after that he was more of a friend.
"Not many college teams were willing to let me play quarterback. He was the only one who I felt I could truly trust would allow me to play quarterback."
The Landry brothers--Redskins' LaRon and Ravens' Dawan--had hoped to play against each other in an NFL regular season game for the first time last year.
But Dawan suffered a neck injury earlier in the season. He was eventually placed on injured reserve.
LaRon was the Redskins' first-round draft pick in 2007. Dawan Landry was the Ravens' fifth-round draft pick in 2006.
Last year, LaRon's second as a starter in the Redskins' secondary, he recorded 65 tackles, a half-sack, two interceptions and eight passes defended.
One of his interceptions was off Ravens' quarterback Joe Flacco in the Dec. 7 game at M&T Bank Stadium.
Since 2000, the Redskins' defense has finished in the top 10 in yardage allowed seven times.
Last year, in Greg Blache's first season leading the defense, the Redskins were ranked fourth overall in the NFL. They were ranked eighth against the run and seventh against the pass.
The Redskins also finished fourth in 2000, 10th in 2001, fifth in 2002, third in 2004, ninth in 2005 and eighth in 2007.
Since 2004, when Blache joined the Redskins as defensive line coach, the Redskins have the NFL's fourth-ranked defense.
Redskins' offensive linemen Stephon Heyer, Edwin Williams and Scott Burley and Ravens' offensive tackle Jared Gaither were all teammates at the University of Maryland from 2005-06.
Heyer joined Washington as an undrafted rookie in 2007 and has emerged as a starting-caliber right tackle.
Williams and Burley are undrafted rookies on the Redskins.
Gaither joined the Ravens as a fifth-round selection in the NFL's Supplemental Draft in 2007. He has started 11-of-12 games at left tackle for the Ravens this season.
The Redskins host their 2009 preseason home opener on Saturday, Aug. 22 against the Pittsburgh Steelers.
Kickoff is 7:30 p.m. ET at FedExField.