The Redskins have put Colt Brennan on the injured reserve list and waived undrafted rookie Chase Daniel, the team has announced.
Brennan, the popular second-year quarterback, has been fighting a nagging hamstring injury that he reaggravated against Jacksonville on Thursday night. An MRI exam revealed a tear of the hamstring. Brennan also has a hip injury.
"He could be out for a while with his hamstring," head coach Jim Zorn told Weisman. "He's a guy we need to get rehabbed. For us, it's an opportunity to not keep putting a Band-Aid on it."
Zorn informed Brennan of the decision on Friday but the planned move came too late to be sent to the NFL by the 4 p.m. ET deadline for transactions.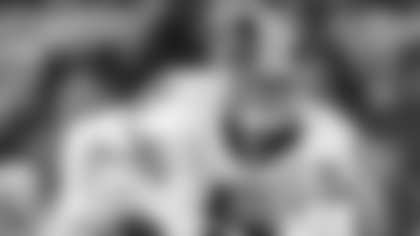 The Redskins' quarterback competition for the No. 3 job has come to an end with neither Brennan nor Daniel on the 53-man roster.
Daniel could still be signed to the practice squad, however.
Meantime, the Redskins are heading into the regular season with just two quarterbacks on the roster. Todd Collins is the primary backup to Jason Campbell.
Redskins executive vice president of football operations Vinny Cerrato suggested that the Redskins may turn to Antwaan Randle El, a former college quarterback, should there be injuries to Collins and Campbell in one game.
"I think more teams are going in the direction of having just two quarterbacks," Cerrato said.
The decision to go with two quarterbacks allowed the team to carry a fourth running back in Marcus Mason.
Brennan struggled through parts of preseason, throwing three interceptions including one that was returned 99 yards for a touchdown.
He finished strong in the preseason finale in Jacksonville, completing 10-of-14 passes for 83 yards and leading the offense on a touchdown drive.
He reaggravated the hamstring injury in the fourth quarter of the game and did not return.
In four preseason games, Brennan completed 23-of-43 passes for 249 yards, one touchdown and three interceptions. He was sacked seven times. His QB rating was 49.5.
Daniel played in two preseason games. He was 14-of-24 for 143 yards and tossed three touchdowns. He was sacked three times and his QB rating was 115.1.