The Redskins have placed safety Reed Doughty and offensive lineman Mike Williams on injured reserve, the team announced on Wednesday.
Taking their place on the roster are cornerback Marcus McCauley and running back P.J. Hill.
McCauley was a free agent while Hill was on the Philadelphia Eagles practice squad. Both joined the team on Wednesday and participated in their first practice with the club.
Doughty suffered a high ankle sprain and Williams suffered a foot injury in last Sunday's 17-0 loss to the Dallas Cowboys.
Their injuries are not considered long-term, but they would not be available for this week's season finale against the San Diego Chargers.
Team officials opted to place them on injured reserve so that they could get a closer look at younger prospects. The Redskins signed cornerback Marcus McCauley and running back P.J. Hill on Wednesday.
Williams played in nine games, with eight starts, this season. It was his first NFL action since 2005.
He seemed to have found a home at right guard in the latter part of the season, starting five games at the position. He also started three games at right tackle.
Doughty played in 15 games, with nine starts, and logged a career high with 93 tackles and 21 special teams stops. He had his first career interception in the Cowboys game.
McCauley, 6-0 and 203 pounds, has had stints with the New Orleans Saints, Tampa Bay Buccaneers, Detroit Lions and Minnesota Vikings.
McCauley has played in 27 career games, with 10 starts, and has compiled 70 tackles.
In 2007, as a rookie with the Vikings, he played in 16 games with nine starts and posted careers highs with 64 tackles and eight passes defended.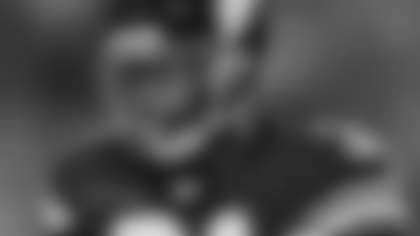 Marcus McCauley (AP Photo)


This year, McCauley played in one game with the Lions.
McCauley was a third-round draft pick (72nd overall) by the Vikings in 2007. He played college football at Fresno State.
The 5-10, 218-pound Hill was signed off the Philadelphia Eagles practice squad. He entered the NFL as a college free agent with the New Orleans Saints on May 4, 2009 and spent the first seven weeks of the season on the Saints' practice squad before joining the Eagles' roster.
Hill was released by the Eagles on Dec. 15 but re-signed with the team's practice squad the following day.
A standout at the University of Wisconsin, Hill rushed for 3,942 yards and scored 42 touchdowns, joining former Heisman Trophy winner Ron Dayne as the only running backs in Wisconsin's history to rush for more than 1,000 yards in each of their first three seasons.