Redskins Owner Daniel M. Snyder has pledged $500,000 in support of those affected by Hurricane Katrina, kicking off a donation drive that will include collection points for fan contributions at each FedExField entrance for all of the 2005 season's home games.
"We believe everyone should consider what resources they have to offer at times like these, and use whatever means are most appropriate to help those in need," Snyder said. "We were able to mobilize our organization, partners and fans after the Sept. 11 attack on the Pentagon and we will do it again to do what we can in this very different time of national tragedy."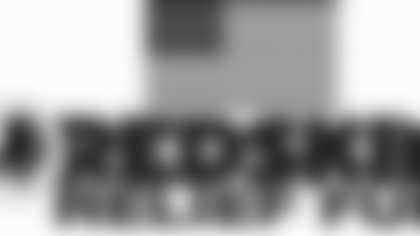 In the wake of the Pentagon attack, the team generated nearly $1 million in direct donations to families directly affected by the terrorist act.
Redskins players, as well as their families, will be involved in all fund-raising efforts, as well as visiting those recently transplanted to the area.
On Sept. 6, in partnership with XM Satellite Radio and Harris Teeter, a delivery of more than $10,000 worth of basic personal necessities was delivered to the Washington, D.C. Armory for distribution to the 200 families relocated to the site.
Additionally, the Washington Redskins Charitable Foundation has added the Hurricane relief efforts to its Yards for Youth program, which generates donations based on the team's performance.
The Foundation also has expanded its criteria for community grants under the Redskins All-Stars program to include local activities in support of Hurricane Katrina relief efforts.
"These programs have the proven ability to raise funds, as well as creating community-based initiatives that have time and again energized their participants. We urge everyone to join us," Snyder said.
Donations to the Redskins' initiatives may also be sent to the team at 21300 Redskins Park Drive, Ashburn, VA 20147, care of Redskins Relief Fund.