The Redskins have re-signed defensive tackle Ryan Boschetti and released running back Shaun Alexander, the team announced on Tuesday.
Boschetti rejoins the team that he started with in 2004 as an undrafted free agent.
He played in 19 career games with two starts with the Redskins from 2004-07. He totaled 15 tackles.
He spent the 2008 training camp with the Redskins, but was released on Aug. 30.
Boschetti, a high motor player, has earned respect from the Redskins' coaching staff and teammates for his energy and intensity.
During training camp, defensive coordinator Greg Blache said this about Boschetti: "He has phenomenal intensity, he has a great spirit and he's a great teammate. He works his rear end off. He's a coach's dream.
"He is not the most athletic guy, but if he had as much athleticism as he has heart and want-to, he would be in the Hall of Fame.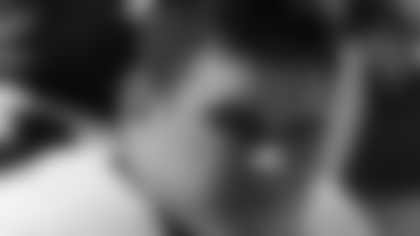 "Boschetti is one of those guys you find yourself pulling for because of the way he approaches the game. He has a great passion for the game, a great feel for the game."
Boschetti's services were needed due to a rash of injuries along the defensive line.
Meantime, Alexander had a short stay with the Redskins.
He signed with the club on Oct. 14 and played in four games. He logged 24 yards on 11 carries and one reception for 9 yards.
He did not play in Sunday's 20-17 win at Seattle.
With Clinton Portis and Ladell Betts improving from knee injuries, Alexander's presence as a fourth running back on the roster was no longer needed.
Alexander, a 9-year NFL veteran, has 9,453 career rushing yards, most of which came with the Seahawks. He has three Pro Bowl nods to his credit.