The Redskins have re-signed linebacker Alfred Fincher, the team announced on Tuesday.
Fincher, a 4-year veteran, joined the Redskins during 2008 training camp and earned a roster spot with a strong preseason.
He served as a backup at strong and weak-side linebacker and also was active on special teams.
Fincher, 6-1 and 238 pounds, played in 14 games and recorded six tackles on defense. He also posted nine tackles on special teams.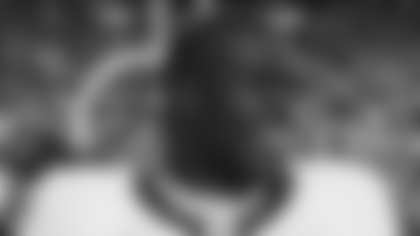 Fincher, who played college football at Connecticut, entered the NFL as a third-round draft pick by the New Orleans Saints in 2005.
He played three years with the Saints and then joined the Detroit Lions during the 2008 offseason.
He was released by the Lions prior to the start of training camp, though.
A week later, Fincher had signed with the Redskins.
In 2009, Fincher is once again expected to serve as a versatile backup and on special teams.
Fincher's signing gives the Redskins six linebackers on the roster.
London Fletcher and Rocky McIntosh return as starters and H.B. Blades is in line to compete for a starting job at strong-side linebacker.
Matt Sinclair and Tyson Smith are also on the roster.