The Dallas Cowboys clinched a playoff berth and did it by sweeping the season series from the Redskins.
Yes, that is adding insult to injury.
That they accomplished these feats at FedExField throws something else into that irritating equation, but what? Ignominy. The dictionary tells us ignominy is disgrace, dishonor, public contempt.
It fits. Like a well-tailored suit. The Redskins wear it well.
Public contempt. In the privacy of their own home. A crowd way too heavy with Cowboys fans celebrated its team's 17-0 triumph on Sunday night. What was there to hearten the backers of the burgundy and gold, to embolden them, lift their sodden spirits? Nada. Nada thing.
"It was just devastating seeing too many blue jerseys having a good time in our stadium," coach Jim Zorn said.
The 10-5 Cowboys' season will continue past next week's duel with the 11-4 Philadelphia Eagles for the NFC East title. The Redskins' season, such as it is and was, comes to a merciful end in San Diego, where the Chargers might elect to rest their starters and allow the Redskins the chance to compete.
The Redskins scored no points. None. And scored no touchdowns in two games against Dallas. None.
Jason Campbell might as well have played for the Cowboys, so often did he wear blue and white in the first half. Of course the blue and white he wore contained Cowboys defenders. He had no time to realize he had no time. He could not back away from the line nearly as fast as the Cowboys, seemingly unblocked, streamed through it.
The score says not much went right. The score doesn't lie. The record doesn't lie, not that anyone seemed to know what it is.
Granted, 4-11 is ugly. But unrecognizable? One game left in a 16-game season, so what are we, fellas?
"We're 4-13. I can hardly even say it," Zorn said. OK, not a math major.
"What are we, 4-11, 4-10?" asked defensive tackle Albert Haynesworth.
He's frustrated by losing and doesn't know how many games have swirled down the pipe? Actually, what's the difference between 10, 11 and 13? You are what your record says you are, even if you don't know what it is.
Much must go wrong to reach double-digit losses of unspecified numbers. This poor team cannot prosper even on the rare occasions it actually makes a play.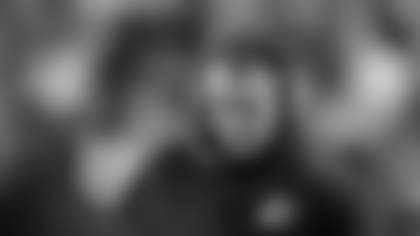 Consider Reed Doughty. The four-year veteran safety intercepts a tipped pass and returns it 13 yards. Shouldn't be such a big deal, but it is Doughty's first career pick. How does it end? With him in a heap on the Redskins sideline, his right ankle badly sprained. He leaves on a cart.
His interception, which put the Redskins at the Dallas 45, served no other purpose. Campbell immediately absorbed a 13-yard sack, the Redskins went three and out and punted yet again.
How ridiculous did it get? On one sequence in the fourth quarter, the Redskins somehow forgot to block DeMarcus Ware. Ware. The Pro Bowl blitzer with a team-leading 11 sacks.
And on the next play, the barely-blocked Ware shoved Campbell to the turf as the desperate quarterback sought to unload the ball. Which he did. Only to get called for intentional grounding.
It hardly seemed intentional. But there is no penalty for accidental grounding.
"You don't have time to get those developing plays that hurt a defense," Campbell said. "It was tough, to hang a zero up there."
Insult, injury and ignominy body-slammed the Redskins again with only 7:44 remaining in their final home game of the season. The defense, stingy enough all night, stopped the Cowboys at the 5-yard line after a drive of 13 plays that consumed nearly seven minutes.
Shaun Suisham kicked a 23-yard field goal for a 17-0 lead. Shaun Suisham, the former Redskin. Had Suisham made a 23-yard field goal against the New Orleans Saints three weeks back, he'd still be in the employ of the Redskins.
He missed. He lost his job. He signed with Dallas. And now he is going to the playoffs.
So the home portion of the schedule comes to a close. The Redskins won three and lost five in their own sizeable backyard. They did not win a single NFC East game, going 0-6, winless in the division for the first time since an 0-8 disaster in 1994.
They've played two games under the auspices of new general manager Bruce Allen, losses of 45-12 to the New York Giants and 17-0 to the Cowboys, both at home and both on national television.
If these are auditions for jobs with next year's version of the team, they're going poorly. Perhaps we can try the cast of "Glee" in the role of the Redskins.
"If you go off the last two games," cornerback DeAngelo Hall said, "we look like a college football team. Ain't too many guys out there making plays. Hasn't been a great case made for anybody on this 53-man roster."
The curtain crashes down next Sunday in San Diego. Twelve teams begin preparing for the playoffs and 20 start scheming on the 2010 season. The Redskins sit near the bottom of the bigger group and not all that close to the middle of the pack.
The Chargers, AFC West winners four years in a row, can't move up or down in the conference playoff bracket, holding the second seed and first-round bye. They can let their regulars rest while still focusing on what truly lies ahead. The Super Bowl is a realistic goal.
The Redskin's aim at lower-hanging fruit. They aspire more modestly. As well they should.
"I want to get to five wins," Zorn said. "It seems frivolous, doesn't it?"
Frivolous? No. That would mean it's characterized by a lack of seriousness or sense. Of little or no weight, worth or importance.
---
Larry Weisman covered professional football for USA TODAY for 25 years and now joins the Redskins Broadcast Network and Redskins.com to bring his unique viewpoint and experience to Redskins fans. Go to Redskins.com for the Redskins Blitz column and NFL Blitz on Friday. Larry also appears on The Jim Zorn Show on WRC-TV on Saturday night, on Redskins Nation, airing twice nightly on Comcast SportsNet, and on ESPN 980 AM radio, all in the Washington, D.C. area. Read his blog at redskinsrule.com and follow him on Twitter.com/LarryWeisman.