The Redskins have released veteran right tackle Jon Jansen, the team announced on Friday afternoon.
By day's end, Jansen had reportedly agreed to terms with the Detroit Lions. Jansen grew up in the Detroit suburbs and attended the Unversity of Michigan.
On Friday morning, Jansen met with Redskins owner Daniel M. Snyder, head coach Jim Zorn and executive vice president of football operations Vinny Cerrato at Redskins Park.
"I've developed a close relationship with Jon and his family over the last 10 years and I have the utmost respect for him as a person and a player," Snyder said. "He has been an important part of our organization for the past decade. We wish Jon and his family the very best."
Jansen, 33, was entering his 11th season in Washington since the team selected him in the second round of the 1999 NFL Draft. He was the longest-tenured player on the roster.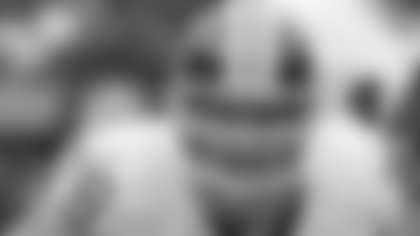 "Decisions like this are difficult, especially with someone like Jon, who has meant a great deal to our organization and community," Cerrato said. "Jon has been a fixture at the right tackle position for the past 10 seasons.
"He is a tough football player who played through injuries and displayed a great commitment to his teammates and coaches."
Jansen has played in 126 games in his career, with 123 starts.
He missed the 2004 season due to an Achilles injury and was sidelined most of the 2007 season after suffering a fractured ankle in the first game of the regular season.
Head coach Jim Zorn and offensive line coach Joe Bugel, who has coached Jansen since 2004, also offered comments on Jansen's release.
"We really admire Jon and the example that he set as a team leader both on and off the field," Zorn said. "He is a professional who was a valuable part of this franchise for a long time. Jon worked hard, laid it on the line each week and on many occasions played with injuries.
"Though we have elected to move in another direction, we appreciate Jon's commitment, leadership and dedication to the Redskins organization."
Added Bugel: "I had a great player-coach relationship with Jon. He is one of the toughest guys that I have ever coached. He was a great competitor who prepared well for each and every game.
"We appreciate his commitment to the Redskins and wish him the very best."
With Jansen released, the Redskins are expected to turn to third-year lineman Stephon Heyer to start at right tackle. The team also has off-season signings Mike Williams and Jeremy Bridges in the mix at right tackle as well.