London Fletcher squared up and tackled the issue.
Wrapped his arms around it. Hit it hard.
There's nothing more fundamental and right now the Redskins aren't having any fun. They're last, way last, in the NFL in total defense, allowing opponents an average of 420 yards a game.
They've been last, or next to last, all season. They've talked about improving, about getting more turnovers, about cleaning up a play here or a play there. The accumulating yardage and the team's standing as the worst in the NFL (at least in terms of surrendering precious turf) left Fletcher irate the morning after the 27-24 loss to the Indianapolis Colts.
"It bothers me a lot. I'm not used to being on a defense that'll rank last in the league. That doesn't sit very well with me," he said.
"We've played some dynamic offenses to start this season off, some dynamic quarterbacks. I'm not going to be naïve and think we're going to hold Peyton Manning and that offense to 200 yards. That's not realistic. But should they have 469 yards on us? No. That's not something we're going to accept either. We can't, week in and week out, give teams 400-plus yards, 500 yards. That's just ridiculous."
Or beyond that. If the numbers don't change, the Redskins are on pace to allow 6,720 yards. The NFL record for leakage: 6,793 in 1981 by the Baltimore Colts. The Redskins are allowing passing yards at a rate of 298.2 a game. Over 16 games, that would equal 4,771. The all-time record is 4,541, by the 1995 Atlanta Falcons.
The Colts came in averaging 3.2 yards per carry and left with a season-high 170 rushing yards. And again the Redskins allowed a huge run, this one of 46 yards to Joseph Addai. A week ago against the Green Bay Packers? Can't forget Brandon Jackson scooting 71 yards. Or Steven Jackson of the St. Louis Rams rambling 42 yards for a touchdown.
"That's one of the most disappointing things. We've missed a ton of tackles this year," Fletcher said. "That's not characteristic of how we played in the past around here. Some of those long runs, they can be prevented just by a guy making the tackle. It needs to be emphasized more."
It's clearly on the players' minds. They see the tape. They hear the coaches.
They also know they've built a reputation for knocking opposing players out and they've been fed a diet emphasizing stripping the football, which may not always lend itself to the first defender sticking to the fundamentals.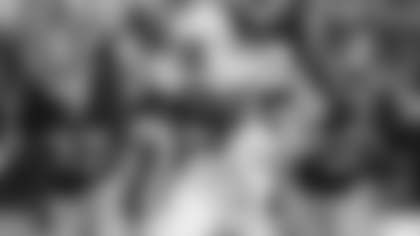 "It's wrapping up. You've got guys flying around, trying to hit a guy real hard and not always bringing your arms. Guys are trying to make a play, knock a guy, bring the pain and when you do that you tend to lack on your technique," linebacker Lorenzo Alexander said. "Sometimes it's just a matter of making the sure tackle rather than making the blow-up shot. You want to get a guy down and not let him run all over you."
"The first guy's responsibility is to make the tackle," he said. "The second and third guys, their responsibility is to get the strip. You've got to secure a tackle first. That's definitely something that needs to be addressed. Missed tackles, that's going to have you as the 32nd ranked defense in the league with all those extra yards you allow an offense to have."
Defensive coordinator Jim Haslett played down the idea of yardage as a measuring stick last week. He emphasized points given up, takeaways. There's a big difference between allowing yards and giving up what amounts to mileage. Opponents have run 430 plays, the Redskins 366. Physical wear and tear eventually becomes a factor.
Haslett noted the quality of the Redskins' opponents, as did Fletcher, and there's something to be said for that. Four of the six teams the Redskins played currently rank in the top five in total offense. They've done to others what they've done to the Redskins.
Time to tighten up. Time to tighten down. The Redskins can't emphasize takeaways over this wholesale distribution of real estate.
"I want to have both – turnovers and no yards," Fletcher said. "I'm greedy. That's the mindset I have and that's the mindset I think we all need to have."
---
Larry Weisman, an award-winning journalist during 25 years with USA TODAY, writes for Redskins.com and appears nightly on Redskins Nation on Comcast SportsNet. Read his Redskinsblitz blog at Redskinsrule.com and follow him on Twitter.com/LarryWeisman.