It won't be easy to replace Sean Taylor's intimidating presence, not to mention his five interceptions and eight passes defended, in the secondary.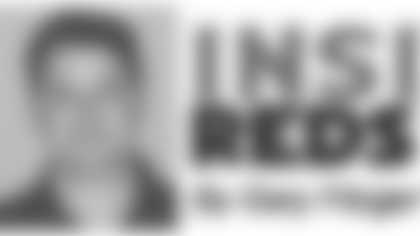 Gregg Williams has plenty of options, though.
This Sunday against the Dallas Cowboys, the Redskins will play their first game since 2004 without Taylor in the lineup. Taylor suffered a knee injury that will sideline him for at least two games.
To make up for Taylor's absence, Williams expects to employ a combination of players in the defensive backfield.
In a sense, it'll be all hands on deck. Rookie starter LaRon Landry and key reserves Pierson Prioleau, Reed Doughty and Vernon Fox should see action. Fox started six games at strong safety last year.
Landry has played strong safety opposite Taylor this season, but he has the versatility to play free safety as well. So does Prioleau, who is expected to start opposite Landry.
"We're going to give them a lot of different looks, so they can't hone in on one thing," Williams said. "But we'll try to stay with the things that we've had in our repertoire all year long. You can't change things in a week. You can't do something dramatically different.
"We'll be doing the same things that we've been normally doing since I've been here. We'll just have different guys doing it. And they're going to have to step up and make some plays."
Even Fred Smoot has practiced at free safety this week, Williams said.
London Fletcher has been a Redskin for less than a year, and he sees the value of Taylor's presence in the secondary.
"Obviously, not having Shawn is a big blow to our defense," Fletcher said. "He makes up for a lot of mistakes in the back end, from a coverage standpoint. He has such tremendous range from being able to go over to the middle of the field or go out and get the football.
"It's a challenge for somebody else to step up and fill the void. It's a big void."
Complicating matters is the proficiency of the Dallas Cowboys offense. The unit is ranked second overall and third in the passing game.
There's Tony Romo, who has completed 65.1 percent of his passes for 23 touchdowns and 11 interceptions.
There's Terrell Owens, who has 50 catches for 855 yards and eight touchdowns.
There's Patrick Crayton, with 31 catches for 466 yards and five TDs.
And there's Jason Witten, with 47 receptions for 629 yards and five TDs.
Dallas has not scored less than 24 points in a game all season.
The Cowboys will likely put pressure on the Redskins' secondary early and often. So Williams will look to get pressure on Romo.
"Coverage and rush work hand in hand," he said. "The length of time the quarterback has to get the ball down the field is directly dependent on the pass rush. It impacts how many times they throw the ball and how deep the [quarterback's] drop is. We'll try to affect all of that."
It's the fifth time this year that the Redskins will have played an offense ranked in the top five in the NFL.
Prioleau said this week that he welcomes the challenge of extended playing time against the high-powered Dallas offense.
In recent weeks, Prioleau has seen playing time as a fifth defensive back, replacing Randall Godfrey on passing downs.
Doughty, listed as the No. 2 free safety behind Taylor on the Redskins' depth chart, could see his first extensive playing time outside of special teams.
"I feel good and I feel confident," Doughty said. "I know that I don't have some of the same abilities that Sean has, but I play with what I have and I just put myself in position to make plays.
"We have to try to do the same things Sean has been doing, make the same types of plays like not give up deep balls. He makes a lot of special plays, but we'll have to try to make some special plays of our own."
Williams said on Thursday he has confidence in Doughty and Fox as key reserves.
"Both of them have experience," he said. "They have been here for a solid season and they have been in the fire. They have been very productive in the special teams and in the defensive packages that we use them in.
"They will have roles this week. I'm looking forward to watching them play. Last year, Vernon got thrown into the fire without hardly any background work last year.
"Reed isn't a rookie any more and I poured it on him pretty hard last year. He is a very conscientious player. I know he is going to be prepared for anything that we are able to put him on. I trust both of those guys."