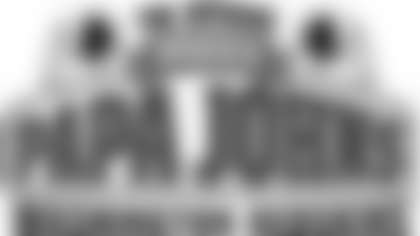 ](/news/article-1/papa-john-s-redskins-touchdown-special/048A1EB7-6061-49FD-958A-DAA6B0CAE730)
Redskins.com breaks down some of the key matchups to keep an eye on during Sunday's Redskins-Saints game at FedExField.
"Redskins-Saints: 4 Keys To the Game" is presented by Papa John's.
Every Monday, fans can order a large cheese pizza for only $9.99, plus for each TD that the Redskins score, fans get one free topping. And with a Redskins victory, fans get double the toppings.
Clinton Portis vs. Saints' Run Defense
For all the emphasis on the Redskins' passing game, head coach Jim Zorn did not give up on the run game against the Giants game last week. In fact, Zorn called 24 run plays and 27 passes. So it was a balanced Redskins offensive attack.
This Sunday against New Orleans, the Redskins' ground game could be a key factor. The Saints yielded 146 rushing yards and 7.3 yards per carry in their win over Tampa Bay last week.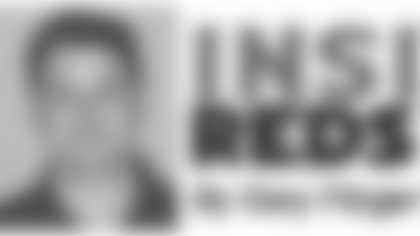 Portis looked strong running the ball against the Giants, collecting 84 yards on 23 carries. He was not a factor in the passing game, but he has proven to be a solid pass-catcher in the past.
What's more, Portis has been strong in FedExField home openers in previous years. He has averaged 101.5 yards in FedExField home openers and scored three touchdowns.
Two years ago, Ladell Betts has 22 carries for 119 yards in a win over the Saints, so look for Betts to get involved as well.
The Saints will rely on rookie defensive tackle Sedrick Ellis to get a strong push up the middle and disrupt Portis's runs. Ellis and Kendrick Clancy take over as the primary run stoppers now that veteran Hollis Thomas has been waived with an injury settlement by the team.
Redskins Pass Rush vs. Drew Brees
Fred Smoot said it best this week: to stop the high-powered Saints offense, start at the quarterback.
Brees is among the best quarterbacks in the NFC. He proved it last week by completing 23-of-32 passes for 343 yards, three touchdowns and one interception. He was sacked once.
New Orleans has some top-level skill players, from running back Reggie Bush to tight end Jeremy Shockey. Minus injured Marques Colston, the Saints' wide receivers corps includes speedsters Devery Henderson and ex-Redskin David Patten.
With so many weapons, it may be difficult for defensive coordinator Greg Blache to commit blitzes.
It will be up to the front four to pressure Brees.
Jason Taylor, still nursing a knee injury, and Andre Carter will need to get solid pressure on Drew Brees. In the 2006 matchup between the Redskins and Saints, Carter had a big game, recording nine tackles and a sack.
Taylor and Carter are classic speed rushers. Taylor had 11 sacks with the Miami Dolphins last year, while Carter had 10.5 sacks.
Chris Wilson and Erasmus James could play inside on pass-rushing downs to provide more speed up the middle.
Rock Cartwright vs. Saints kickoff coverage
Rock Cartwright had five kickoff returns for a 29-yard average against the Giants, which was the fourth-best effort in the league in Week 1.
He had a 50-yard kickoff return to help set up the Redskins' only touchdown of the game.
Cartwright is coming off a 2007 season in which he averaged 25.8 yards on kickoff returns, eighth best in the NFL.
The Saints had limited opportunities for kick coverage in Week 1, but they did allow a 33-yard return. The unit is ranked 21st in the league, after finishing 22nd last year.
Rocky McIntosh vs. Jeremy Shockey
When the Giants traded away Jeremy Shockey, the Redskins may have felt some relief that the Pro Bowl tight end was out of the division.
Shockey is not off the Redskins' schedule, though.
He adds a move-the-chains dimension and a red zone threat to the Saints offense. He was impressive in Week 1 for the Saints, pulling in six passes for 54 yards.
Rocky McIntosh will be among Redskins defenders charged with covering Shockey.
Now in his third year, McIntosh is working hard to upgrade his pass coverage skills. He has played only one game coming back from a knee ligament injury.
In Week 3 of the 2007 season, Shockey grabbed five passes for 79 yards against the Redskins. Shockey and McIntosh both suffered injuries in the Week 15 matchup last year.