With one victory in the last six games. With the franchise quarterback acquired in a trade on the bench and possibly on his way out. With yet another close loss and another glut of turnovers and another season of double-digit defeats and another lease payment on the basement condo in the NFC East.
The Redskins' season expired on a chilly and damp Sunday at FedExField, a sour counterpoint to the recent holiday festivities. If the Redskins had anything to play for beyond their jobs next season – no small consideration, that – it was knocking the New York Giants out of the playoffs and they couldn't do that.
They fell 17-14 to the Giants, saw the season series swept for the third consecutive year, even as the Giants were eliminated from the postseason picture by the Green Bay Packers' 10-3 defeat of the Chicago Bears.
Thirty-first in the NFL in total defense. Last in the NFC East. At 6-10, two games better than 2009's unhappy 4-12. Beaten at home. Again.
"I always like to end the year on a positive note," coach Mike Shanahan said. "We had a couple of opportunities. Very disappointing we couldn't finish."
They trailed 10-0 early, in part because of Graham Gano's missed field goal try of 30 yards. They turned the ball over four times and scored touchdowns on only two of their 13 possessions. They lost despite forcing the Giants to punt four consecutive times in the fourth quarter.
They got as close as 10-7 and again as close as 17-14. They didn't come back and win. They didn't come back and tie.
"The most frustrating part of the game was that we were moving the ball and having some drives and then something would happen to stop the drive," quarterback Rex Grossman said after his third start in relief of Donovan McNabb.
Something being a code word for turnovers.
McNabb committed 16 turnovers in the 13 games he played. Grossman accounted for eight in three. Against the Giants, he lost two fumbles and threw an interception that the Giants parlayed into a missed field goal try.
This loss might have come right off the photocopier. Looked just like most of the other games, some of them wins. This was a team that was rarely more than a play away from winning or a play away from losing.
The Redskins (6-10) competed and hung in and hung on in tight contests all season. Yet after splitting their first 10 games, the victories all but disappeared and the losses accrued. Six victories, three in overtime. Since the halfway point of the 2008 season, the Redskins are 12-28.
New offense, new defense, new coaches, new players. Everybody had a lot to learn and not everybody will be back to show off that hard-won knowledge. Teams that finish 6-10, rank in the lower third of the league in offense and at the bottom on defense will no doubt alter their rosters.
Yet hope never dies. Grossman, whose one-year contract expires in March, wants very much to return and flat-out said: "I expect the Redskins to win the NFC East next year."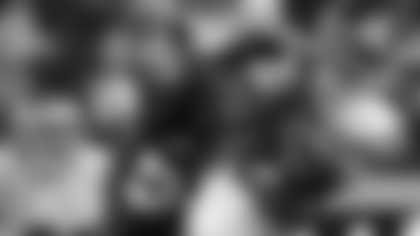 Raising the bar before we've lowered the curtain? Please.
Some of the Redskins took their exit physicals after the game and others must go through that medical check-out on Monday morning. Shanahan and the coaching staff will spend the next two weeks grading film, assessing performances, thinking about changes that should and could be made for the 2011 season.
"I think at the end of the first year, especially in the next two weeks, that we look at everything," Shanahan said. "We look at personnel and we look at our scheme. Then you've got to make a decision on what you can do to better your football team and your organization. That is what we will do for the next few months."
McNabb? Albert Haynesworth? Clinton Portis? Phillip Daniels? Decisions, decisions. As the Redskins got themselves ready to play the Giants, second-year defensive back Kevin Barnes said he realized "it might be the last time I play with some of these guys."
What did change bring this year? Under Shanahan, the Redskins went 2-4 in division games, as opposed to 0-6 in '09. The Redskins went 2-6 at FedExField, against 3-5 a year ago. The defensive ranking fell through the floor though the turnover production was better. The high-profile quarterback, McNabb, threw a career-high 15 interceptions before being seated for the final three games so that the coaching staff could evaluate Grossman.
It seemed to be a season played in a sooty sort of twilight. The victories lacked the shining beacons of excellence. The losses were a mirror image, often bitterly contested but not marked by singular breakdowns but rather by the simple failure to get a key stop on a third down or prevent a late score.
This is how it ends. Six wins, four of them by three points. Six wins, by a total of 23 points. Ten losses – one by one point, four by three points, one by four points.
This tumultuous season, marked by the Haynesworth battles and McNabb benchings, is over. The 2010 Redskins are no more. They played their games, made their contributions, perhaps helped lay the foundation for better days.
Now, like 2010 itself, they are gone, a memory and no more.
---
Larry Weisman, an award-winning journalist during 25 years with USA TODAY, writes for Redskins.com and appears nightly on Redskins Nation on Comcast SportsNet. Read his Redskinsblitz blog at Redskinsrule.com and follow him on Twitter.com/LarryWeisman.