The Redskins have selected defensive end Jeremy Jarmon in the 2009 Supplemental Draft, the team has announced.
The Redskins used a third-round draft pick to select Jarmon. As a result, the team forfeits its corresponding third-round pick in the 2010 NFL Draft.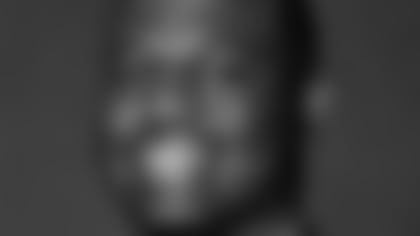 Jarmon, 6-3 and 277 pounds, started 31-of-39 games at the University of Kentucky the last three years. He racked up 17.5 sacks in his career with the Wildcats.
Jarmon was ruled ineligible for the 2009 college football season after he tested positive for a banned substance. According to published reports, Jarmon said he was taking a dietary supplement and he was unaware that it contained a banned substance.
Last year, Jarmon was on the preseason watch list for the Ronnie Lott Trophy as the top defensive player in the nation.
Jarmon completed his sophomore year at Kentucky with a team-high nine sacks, which ranked him fourth in the nation. He ranked fourth on the team with 62 tackles, including 13.5 stops for a loss in 13 games.
His career sack total of 17.5 ranks third all-time at Kentucky.
Jarmon is a native of Collierville, Tenn.
Jarmon adds young talent to the Redskins' defensive line. At end, the unit has plenty of veterans in Andre Carter, Phillip Daniels, Renaldo Wynn and Lorenzo Alexander.
Jarmon could be in the mix for playing time as a rookie, although he faces a steep learning curve and has missed all of the Redskins' off-season work.