The Redskins may have the NFL's 31st-ranked defense, but they proved in the Pro Bowl on Sunday that they have playmakers as well.
The NFC dominated the AFC in the all-star game, winning 55-41 in Honolulu, Hawaii.
All three of the Redskins' Pro Bowlers – cornerback DeAngelo Hall, linebacker London Fletcher and linebacker Brian Orakpo – made an impact in the annual contest.
Hall was named the Pro Bowl's Most Valuable Player for his performance, which included six tackles, an interception and a forced fumble returned for a touchdown.
Hall started the game at cornerback. On the last play of the first quarter, Hall picked off a deep throw by quarterback Philip Rivers. He returned the ball 29 yards to help set up an NFC touchdown.
Midway through the second quarter, Hall stripped wide receiver Wes Welker of the ball, scooped up the fumble and raced 34 yards down the right sideline for a touchdown.
The score gave the NFC a 28-0 advantage. They would stretch the lead to 42-0 lead before halftime.
It proved insurmountable. The game was a laugher, even as the AFC closed the gap in the second half.
Orakpo started the Pro Bowl for the second year in a row and he led the NFC defense in tackles with seven.
Fletcher, also making his second Pro Bowl appearance, opened the game as a reserve for the NFC.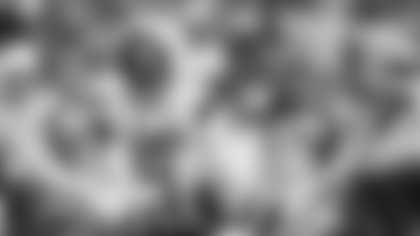 Midway through the first quarter, Fletcher picked off a Rivers pass and returned the ball 14 yards to the AFC's 43-yard line. The turnover helped set up an NFC touchdown.
Fletcher added six tackles as well.
Hall, Orakpo and Fletcher finished 1-2-3 in tackles to lead the NFC defense.
Hall becomes the first Redskins player to win Pro Bowl MVP honors since Joe Theismann earned the award in 1984.