The Redskins have signed running back Shaun Alexander, a three-time Pro Bowler and 2005 league MVP, the team announced on Tuesday.
To make room for Alexander on the roster, the Redskins released safety Justin Hamilton.
Alexander was at Redskins Park on Tuesday and worked out for team officials. He signed a contract with the club in the afternoon.
Alexander is expected to join the Redskins for practice on Wednesday as the team prepares to play the Cleveland Browns this Sunday at FedExField.
"As soon as [Alexander] got to Redskins Park, we got him in shorts and took him out and worked him out," Jim Zorn said. "He looks fit. He has a lot of want-to in his attitude."
In eight NFL seasons, all with the Seattle Seahawks, Alexander has compiled 9,429 yards, a 4.3 yards-per-carry average, and 100 touchdowns. He has also caught 214 passes for 1,511 yards and 12 touchdowns.
His career rushing total ranks him 25th in NFL history.
Alexander had his most productive season in 2005, when he was named MVP. He logged career highs with 370 rushes for 1,880 yards and 28 touchdowns. The touchdown total set an NFL record (which has since been surpassed by LaDainian Tomlinson).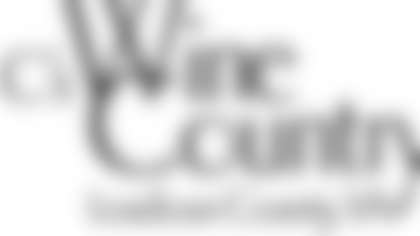 ](http://www.visitloudoun.org)


The last two seasons, Alexander has been slowed by injuries and his numbers have dipped. Last year, he had 207 rushes for 716 yards and four touchdowns.
He was released by the Seahawks last offseason. He reportedly worked out for several NFL teams in recent weeks, but remained unsigned until Monday.
Alexander, 31, has familiarity with the Redskins' coaching staff. He played in Seattle when Jim Zorn was the quarterbacks coach and Stump Mitchell was the running backs coach.
Alexander has played in Zorn's version of the West Coast offense, so he should be able to pick up the scheme and contribute quickly.
He joins a Redskins running back corps that includes Clinton Portis, the league's leading rusher through six weeks.
Alexander could see snaps in place of Ladell Betts, who suffered a knee injury last week. Rock Cartwright is also on the roster, but he contributes primarily on special teams.
"Shaun is the kind of guy who is smart enough to understand the situation," Zorn said. "Clinton understands the situation. We said it could be temporary or it could run the full season. We are not going to put some sort of limitation on where we are at in four weeks, two weeks, however long it takes Ladell to get back."
Alexander played his college ball at Alabama, where Chris Samuels was one of his blockers.