The Redskins have signed free agent safety Macho Harris to improve the team's depth in the secondary, the team announced on Tuesday.
Harris, who worked out for personnel officials on Tuesday, was brought in after recent injuries to starter LaRon Landry and backup Anderson Russell.
Landry is battling an Achilles injury and Russell is on injured reserve with a knee ligament injury.
Harris, 6-0 and 200 pounds, was originally drafted by the Philadelphia Eagles in the fifth round (157th overall) of the 2009 NFL Draft.
In 2009, Harris played in 15 regular season games, with eight starts, and registered 46 tackles (31 solo).
He also returned 19 kickoffs for 394 yards (20.7 avg.) and had four special teams tackles.
Harris was expected to be a part of the Eagles' secondary again in 2010, but he was released on Sept. 4.
Prior to entering the NFL, Harris played college football at Virginia Tech, where he earned first-team All-America honors from The Sporting News and was a two-time All-ACC selection.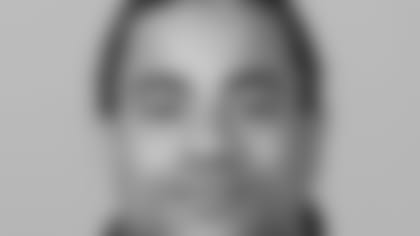 While at Virginia Tech, Harris started 40 games, posting 15 interceptions, returning four for touchdowns, and totaling 128 tackles, two forced fumbles, one fumble recovery and 22 passes defensed.
Harris, whose first name is Victor, is a native of Highland Springs, Va.
In addition to Harris, the Redskins signed running back Kestahn Moore to the practice squad. He takes the practice squad spot of running back James Davis, who was signed to the active roster on Monday.
Moore, 5-10 and 214 pounds, was originally signed by the Denver Broncos as an undrafted rookie free agent on April 27, 2009, before being released on June 18, 2009.
He had a stint on the Kansas City Chief's practice squad during the 2009 season and was on the roster last offseason.
During two preseason games with the Chiefs in 2010, Moore rushed for six yards on two carries and caught two passes for 21 yards. He was released following preseason.
Moore played college football at Florida, where he appeared in 53 games with 21 starts and was part of teams that won two BCS National Championships in 2006 and 2008.
He finished his career with 1,281 rushing yards on 235 attempts with 13 touchdowns. He also had 38 receptions for 231 yards and two touchdowns.
Moore is a native of Arlington, Tex.
Also, the Seattle Seahawks have signed offensive tackle Will Robinson off of the Redskins' practice squad, so the Redskins have another practice squad opening to fill this week.