The Redskins have signed free agent punter Hunter Smith, the team announced on Monday.
Smith replaces Dirk Johnson, who was released by the team last Friday.
He joins first-year player Zac Atterberry as punters on the Redskins' roster.
Smith had agreed to terms on a contract with the Redskins last week. He arrived at Redskins Park on Monday and signed his contract, finalizing the deal.
Smith has spent his entire 10-year career with the Indianapolis Colts, playing in 160 consecutive regular season games as well as 15 postseason contests.
For his career, Smith has 577 punts with a 43.4-yard average and a 35.2 net average. His career-long punt is 69 yards.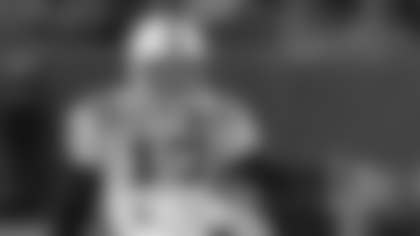 He won a Super Bowl XLI ring as a member of the Colts in 2006.
Smith has also served as a holder on field goal attempts in his career.
Last year, Smith logged 53 punts for 44.2 yards and a net average of 38.8 yards. His punting average was ranked 12th in the NFL and his net average was ranked 10th in the league.
Smith pinned 23 of his 53 punts inside the 20-yard line, the highest percentage (43.4) in the NFL in 2008. In addition, his 23 punts inside the 20 compared to just two touchbacks was the best ratio in the league among players with at least 40 punts.
Smith was drafted by the Colts out of Notre Dame in the seventh round of the 1999 NFL Draft.
Smith, 31, hails from Sherman, Tex.