The Redskins have signed veteran offensive tackle Levi Jones to the roster, the team announced on Tuesday.
The Jones signing was among a flurry of roster moves by the Redskins on Tuesday.
The team also re-signed defensive end Renaldo Wynn and added running back Quinton Ganther to the roster.
To make room for the newcomers, the Redskins released running backs Marcus Mason and Anthony Alridge and punter Glenn Pakulak.
Jones, 30, played for the Cincinnati Bengals from 2002-08 and started 89-of-94 games, all but two at left tackle.
He provides depth at left tackle, where the Redskins are playing without Chris Samuels who has been sidelined with a neck injury. With Samuels out, Stephon Heyer moved to left tackle, Mike Williams to right tackle and Will Montgomery to guard.
Given time learning the Redskins' offense, Jones could emerge as a starter at left tackle. That could allow coaches to shift Stephon Heyer back to right tackle and Mike Williams back to guard.
Jones played in 10 games with the Bengals in 2008 before suffering a leg injury that ended his season. He also has been slowed by back injuries in his career.
Jones, listed at 6-5 and 307 pounds, was the Bengals' first-round draft pick (10th overall) in the 2002 NFL Draft.
Jones was released by the Bengals on May 6, 2009. He had reportedly worked out with the Green Bay Packers and Detroit Lions but remained unsigned until the Redskins picked him up.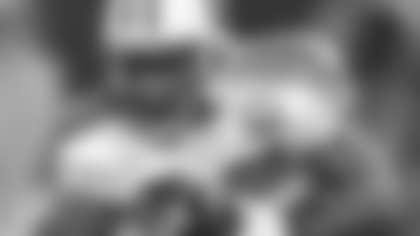 Ganther, has played in 13 games over the last three seasons for the Tennessee Titans.
He spent the majority of the 2006-07 seasons on the Titans' practice squad and was on the active roster all of 2008.
He had nine carries for 61 yards and caught six passes for 43 yards last year.
Mason played in three games this season with the Redskins, registering six carries for 19 yards.
Alridge, who signed with the Redskins on Sept. 22, did not see any action.
Pakulak served as the Redskins' punter the last two weeks with Hunter Smith sidelined with a groin injury. Pakulak had 13 punts for a 38.3-yard average.