The Redskins have signed veteran punter Dirk Johnson, the team announced on Thursday.
Dirk Johnson is a 7-year NFL veteran who has had stints with the Arizona Cardinals, Chicago Bears, Philadelphia Eagles and New Orleans Saints.
For his career, Johnson has 320 punts for a 41.7-yard average and a 35.9-yard net average. He has never had a punt blocked in his career.
Johnson also has experience serving as holder on field goal attempts.
Last year, Johnson was with the Cardinals and had 40 punts for a 41.8-yard average and 35.2-yard net average.
He was released in early December when the Cardinals signed punter Ben Graham.
Johnson established himself in the NFL with the Eagles from 2003-06. His best season may have been 2004, when he had 72 punts for a 42.1-yard average, a 37.4-yard net average and 20 punts inside the 20-yard line.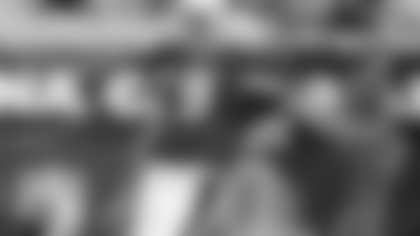 He kicked in Super Bowl XXXIX with Philadelphia. He had five punts for a 42.8-yard average in the Eagles' 24-21 loss to the New England Patriots.
Johnson is a native of Montrose, Colo. At Northern Colorado, he was a three-time Division II All-America selection from 1995-97.
The addition of Johnson gives the Redskins two punters on the roster.
In January, the Redskins signed untested first-year punter Zac Atterberry.
The Redskins released Ryan Plackemeier, the team's punter and holder most of last year, on Feb. 13.