Late afternoon. The game long over. Trucks and tractors groom the grass and there's not a cup or napkin to be seen.
Yet there are points out there, points all over FedExField, points the Redskins left out there in their 17-13 loss Sunday to the Minnesota Vikings.
What began with promise ended in a paucity of production and points. The Redskins scored a touchdown on the game's opening drive and never did it again.
They wasted big plays. They squandered opportunities. They committed a few mindless penalties and one that wiped out a touchdown.
"We tried," receiver Santana Moss said. "I guess we didn't try hard enough."
Guess he didn't read Bill Parcells' book – No Medals For Trying.
A pass that caromed off Moss' hands turned into an interception by Minnesota linebacker E.J. Henderson at the Redskins 9-yard line late in the third quarter and that set up a field goal for a 17-7 lead. It proved more treacherous than the summit of Mount Kilimanjaro. Not as high, but somehow just as steep and unconquerable.
Neither the Redskins (5-6) nor Vikings (4-7) ever reached the peaks of their first drives again. The Redskins went 83 yards on 13 plays and the Vikings answered by covering 71 yards in seven plays. Then the game settled into an arrhythmic exchange of punts and offensive misfires.
The winners, in their first game under interim coach Leslie Frazier, punted seven times and totaled 299 yards, playing most of the final three quarters without injured running back Adrian Peterson. The Redskins punted six times and ran the ball so poorly that ultimately they gave up on it entirely.
Still, the opportunities were there. Not by the case lot, not even as a six-pack. All the Redskins needed were a precious few but they did nothing with them.
"When you get field position, you need to score touchdowns," tight end Chris Cooley said.
Look at Brandon Banks. He carted a punt 65 yards, bolting from the Redskins 7 to the Vikings 28. There's the spark but the kindling was all wet. Donovan McNabb absorbed an eight-yard sack on the first play, nothing else worked and Graham Gano kicked a 40-yard field goal.
Next possession? A 45-yard completion from McNabb to Anthony Armstrong, who have mastered the art of making big plays that don't result in touchdowns. This underthrow – Armstrong said it got held up in the wind (the official game stats listed the wind at five miles per hour) – moved the Redskins to the Minnesota 24 but they gained only one more yard on their next three snaps. Gano kicked a 42-yard field goal to make it 17-13.
This is doing it the hard way. The long way. The wrong way.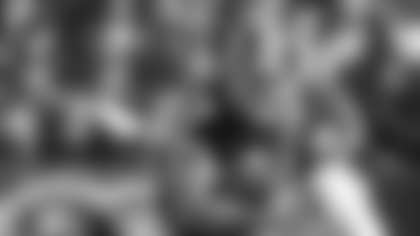 "You either get it done or you don't," a tight-lipped Shanahan said.
The Redskins defense forced another punt and Banks again provided a spark. Again, a teammate hosed it down. Banks returned this kick 77 yards for a touchdown but rookie linebacker Perry Riley's illegal block in the back penalty erased the go-ahead score.
"The guy just keeps making big play after big play and then you see that yellow flag and you're sick," center Casey Rabach said.
That was the last gasp. The final failure. The Redskins punted the ball back to the Vikings with 6:13 on the clock and never saw it again. A 10-yard run by 41-year-old quarterback Brett Favre to convert a third down saw to that.
"We're thinking run, they want to run down the clock and kick a field goal," linebacker Brian Orakpo said. "They go play-action. As a defender, you have to play the percentages. You rarely see Brett Favre running the ball."
Asked if that play brought back memories, Favre smiled and said, "Distant."
Yet this little dash was one to remember. It prevented the Redskins from getting a chance at their occasional late-game heroics and a way to salvage this clanking affair.
"(Minnesota) did a good job controlling the clock, especially at the end," Shanahan said.
Indeed. The Redskins had the ball for 3:50 of the final quarter and nine minutes of the second half. Their opening drive alone consumed 7:53. Thereafter they had only one possession that lasted more than three minutes and eight that consumed 2:16 or less.
The running game, with Clinton Portis (abdomen, injured reserve) and Ryan Torain (hamstring) missing, collapsed upon itself. The 29 yards gained marked the second lowest total this season (and that's hard to believe) behind the 18 in the loss to the Houston Texans.
Throw out punts and field goal tries and the Redskins passed on their last 15 snaps, never even attempting a run. Neither Keiland Williams nor the newly-activated James Davis found seams to hit. The Redskins did not have a run longer than four yards.
The lack of balance put added pressure on McNabb, who was sacked four times. He was eight-of-eight for 83 yards and a touchdown on the first drive, 21 of 35 for 211 on the day. Throw out the initial series and what's left is 13 of 27 for 128 yards.
This is what the Redskins have become and what they are. They're good enough to hang around in games, bad enough to let other teams hang around in games, good enough to win some of those and not good enough to win the others.
One touchdown. Just like last week, in the 19-16 overtime win against the Tennessee Titans. No rushing touchdowns in back to back weeks. McNabb with one multi-touchdown passing game this season.
"Today we were off," Shanahan said. "I mean, we just threw for just over 200 yards and we had a nice first drive. We were pretty inconsistent against a defense that was fairly good. They played a lot more consistently than we did and they deserve to win."
There's never been a rule about the more deserving team winning. The opportunistic team, the one that sees its chances and builds on them, that team wins. That team, on this day, was not the Redskins.
---
Larry Weisman, an award-winning journalist during 25 years with USA TODAY, writes for Redskins.com and appears nightly on Redskins Nation on Comcast SportsNet. Read his Redskinsblitz blog at Redskinsrule.com and follow him on Twitter.com/LarryWeisman.