Even though the Redskins have signed Derrick Dockery to start at left guard, the team is still interested in bringing back Pete Kendall, the lineman who preceded him.
Head coach Jim Zorn said he expected to telephone Kendall soon to discuss a role with team.
Kendall is currently an unrestricted free agent.
"I don't think Pete is done," Zorn said. "He's a real pro. He's 36 years old and he wants to play. He is working the free agent market to see what his market value is. And then if he gets an opportunity, then I think he'll be gone [to another team].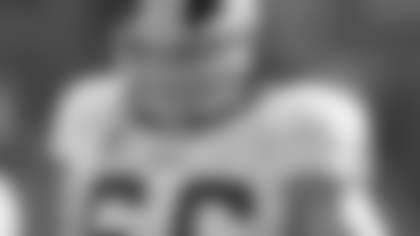 "We're hoping he comes back to us at some point and then see what we can do."
Kendall's role moving forward, if he returns, would likely be as a backup guard and center.
If Randy Thomas is slow to return from neck surgery this offseason, then it's possible that Kendall could slide into right guard.
Zorn said he hoped to talk with Kendall to "make sure we're on the same page and he knows the direction we're going in."
Kendall, 35, is a 13-year veteran who played the last two seasons in Washington.
He has also had stints with the Seattle Seahawks, Arizona Cardinals and New York Jets.
The Redskins acquired Kendall in August 2007 as part of a trade with the Jets. He solidified the left guard position the last two seasons, starting 16 games each year.