The Redskins have tendered a contract to kicker Shaun Suisham, a restricted free agent this offseason.
Suisham is one of five restricted free agents on the Redskins' roster.
Under restricted free agency, NFL teams can sign Suisham to an offer sheet, but the Redskins can match any offer to retain him.
If the Redskins do not match, they may receive a draft pick as compensation.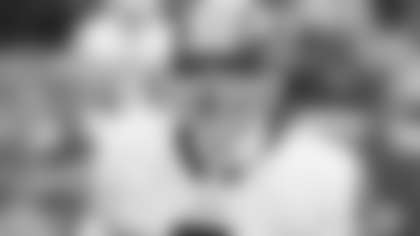 Suisham completed his second full season as the Redskins' kicker last year.
He converted 26-of-36 field goal attempts and all 25 of his PATs.
Suisham got off to a strong start, connecting on four field goals in games at Dallas and Philadelphia, both wins for the Redskins.
He struggled from 40 range in the second half of the season, though, and his field goal percentage dropped to among the worst in the league.
A 3-year veteran, Suisham has been good on 67-of-86 field goal attempts. His career long is a 52-yarder in 2006.
In 2007, he posted two overtime field goals to help lead the Redskins to wins.
Suisham is expected to compete with free agent pickup Dave Rayner for the Redskins' kicking job this offseason.
Washington's other restricted free agents are Kedric Golston, Anthony Montgomery, Reed Doughty and Justin Geisinger. The Redskins must tender restricted free agents by Thursday or they become unrestricted free agents.