While there have been few bright spots from an unsatisfying start to the season, rookie tight end Jordan Reed has proven himself worthy of the third round pick the Redskins used on him in April's NFL Draft.
Coming out of the University of Florida, the versatile Reed played four different positions in college before finally settling on tight end.
 "He was a guy that had a great ability to make people miss," Redskins head coach Mike Shanahan told the media on the second night of the draft. "When he has the ball in his hands, he can do things with the ball that are very athletic. That is something that a lot of tight ends can't do.
"We weren't necessarily looking for a tight end, but when he was there we couldn't pass him up."
So far, the Redskins coaching staff has been unable to pass him up in the lineup either, as he leads the tight end corps in snaps despite ranking fourth on the depth chart.
Shanahan explained that Reed is getting the playing time because he earned it.
"Most of the decisions we make are based on how people practice and what gives us the best opportunity to win," he said. "So if a guy goes into those situations, it means that he's done a great job during the week and we feel like he deserved that opportunity.
"There are a lot of factors that are involved. You're trying to do what you think gives you the best chance to win."
In two games, Reed has recorded eight catches for 56 yards and a touchdown on Sunday where he split Green Bay's defense right in the middle of the end zone.
With his Week 2 touchdown catch, Reed becomes the first Redskins rookie since fellow tight end Chris Cooley to catch a touchdown in his first two professional games.
Cooley then went on to set the franchise mark for receiving yards by a tight end, finishing his illustrious career with 4,711 yards.
On the surface, it seems as if the young tight end and quarterback Robert Griffin III quickly built a rapport, but the two worked closely all offseason as both recovered  from injuries suffered in January.
It was the perfect opportunity to gain an inside edge on how the reigning AP Offensive Rookie of the Year operates.
"I know [Robert's] an athletic guy so he's going to get out of a lot of stuff," Reed said of their offseason training together. "So I just want to pay attention to what he is doing and try to get open for him.
"Just seeing how the ball comes out of his hands and where it's going to be at, the type of touch and how hard he's going to throw it in certain situations. It definitely helped a lot."
Their touchdown connection with 11:03 left in the third quarter illustrates the understanding the two have developed.
On 4th-and-goal Reed lined up as a wide receiver and burst into the middle of the Packers defense, eluding multiple players in the process.
Griffin III, who remained patient in the pocket waiting for the play to develop, threw a bullet to Reed for his first career NFL touchdown.  
"It was great; it was a good feeling but it was bittersweet," Reed told CSN Washington after the game. "We were down a lot and it mattered but we didn't win the game so it was bittersweet."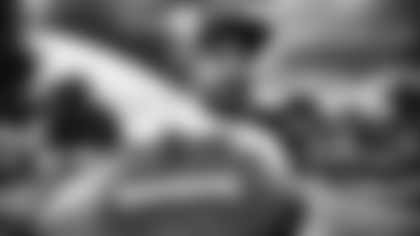 His coaching staff has no reason to be bittersweet however, liking the early results after taking flak for the draft pick.
"I was happy with how Jordan played. I thought he did a real good job," offensive coordinator Kyle Shanahan said last week. "Every ball we threw to him, he separated, caught the ball, got up the field fast."
Getting a much faster start as a rookie than any of his teammates did, Reed has a chance to put together an impressive rookie season, which may even involve a trip up the depth chart.
All he needs to do is keep leading the way in practice.
"He showed us out on the field in practice, he showed us in college that he's got a chance to be a hell of a player," Kyle Shanahan said. "It was good to see him come out on Monday Night Football and show us that the game wasn't too big for him.
"You never know with a rookie in his first game, with the bright lights and everything, how they will react, and he seemed the same as he did on tape in college and how he has in practice and he was encouraging."