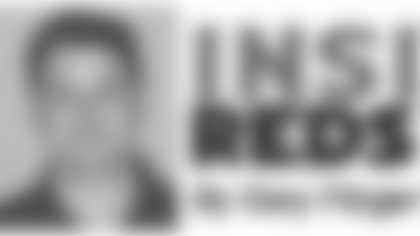 One by one, Redskins players returned to the team's practice facility on Monday morning, refreshed and ready for what's next.
There was Jason Taylor, walking into Redskins Park without any noticeable limp from his calf injury.
There was Jason Campbell, an air of confidence about him as he headed into the facility.
There was Jason Fabini, wearing shorts and a tee-shirt despite a chilly wind.
The Redskins, coming off their bye week, practiced for the first time on Monday in preparation for their Week 11 game against the Dallas Cowboys at FedExField. The game is presented by GEICO.
"I saw everybody playing attention and we challenged ourselves for the last two quarters of the football season," head coach Jim Zorn said. "It was good for everybody to have a break. I think the coaches as well as the players have a good outlook on what we've got going."
Players took the opportunity to get away from the daily grind of football.
"A couple days off in the middle of season feels like a couple of weeks," Jon Jansen said. To not bang around and instead heal up--it's going to be good for us. Emotionally and mentally, it's going to be a huge advantage for us."
Added Carlos Rogers: "I just got completely away from football. A lot of guys have come back healthy, and this is a big week for us to be healthy."
Back from the bye, Sunday's contest against Dallas is not only a rivalry game, it's a critical NFC East matchup for both teams.
The Redskins have a new player in the mix, too.
DeAngelo Hall participated in his first Redskins practice on Monday afternoon. The Redskins signed Hall, a free agent after he was released by the Oakland Raiders on Nov. 5, last Saturday. The team released Leigh Torrence to make room for Hall on the roster.
Hall, donning jersey No. 32, joined a cornerback corps that includes three starting-caliber players in Shawn Springs, Carlos Rogers and Fred Smoot. All three have had injuries this season, though, and Hall's presence strengthens the group.
Monday's practice was also a first look at how some of the team's injured players healed up during the bye week.
Jason Taylor was full-go in practice, a positive sign for the veteran defensive end. Since Week 3, Taylor has been slowed by a calf injury that has forced him to miss three games.
Malcolm Kelly also tested his knee in Monday's practice. It was his first action since the team put him on the sidelines three weeks ago to rest a lingering knee injury.
"We hope to get him in full gear again and practice him on Wednesday," Zorn said. "We're going to let him fully participate in everything this week."
Clinton Portis (knee), Ladell Betts (knee), Shawn Springs (calf), Santana Moss (hamstring), Marcus Washington (shoulder) and Anthony Montgomery (heel) all sat out practice.
Zorn called Portis a "50-50" deal as to whether he would be available to practice this week. The injury, a knee sprain, flared up during the bye week.
"He's questionable," Zorn said. "We need to get the pain out of his knee and see how he progresses along."
Moss remains "tentative" with his hamstring, but the team is working him at a good pace, Zorn said.
Betts, who has missed the last three games due to a sprained knee, is expected to participate in Wednesday's practice on a limited basis.
Springs, who has missed the last three games, is expected to be full-go either Wednesday or Thursday.
Montgomery is "doubtful right now as far as practice goes this week" due to his Achilles injury, Zorn said.
Injuries aside, the Redskins know the challenge in the second half of the season.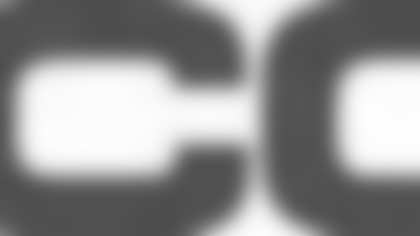 Given the New York Giants' 36-31 win over the Philadelphia Eagles on Sunday, the Redskins-Cowboys matchup takes on critical importance.
The Redskins, at 6-3 and second place in the NFC East, must stay within striking distance of the first-place Giants, who are 8-1.
The Cowboys are 5-4 and another loss would severely hinder their chances of competing for the NFC East crown.
"Now we're going to need a little help to reach one of our goals," Zorn said of the Giants' victory over the Eagles.
For now, both the Redskins and Cowboys remain in the mix for a Wild Card playoff berth.
Three teams in the NFC South are at 6-3 or better, so there is sure to be a battle for the two Wild Card spots following the four division winners.