Power blocking fullbacks don't always get the respect they deserve.
Last year, Mike Sellers finally earned recognition when he was selected to his first Pro Bowl in his ninth year in the league.
This week, Sellers was also named a captain as a member of the special teams unit.
"He earned a lot of respect last year with his performance," head coach Jim Zorn said. "During training camp, he worked hard and he was really vocal and showed his leadership. I think our players took that to heart."
Sellers joins Jason Campbell, Chris Samuels, Cornelius Griffin, London Fletcher and Rock Cartwright as team captains.
Sellers has been a consistent force in the Redskins' running game this decade and he has contributed to the team's rushing attack eight of the last nine seasons. The Redskins' ground game has been ranked in the top 12 each of the last four years.
"I've always felt that I've played well out there and I finally got noticed for it," Sellers said.
Sellers is the resident prankster of the Redskins, often interrupting other players' media sessions with a mischievous comment.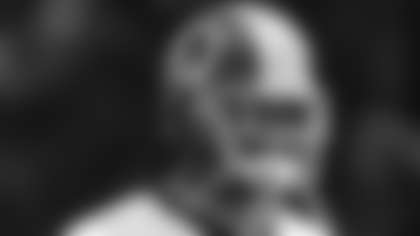 Asked if he should be nicer to the other members of the Redskins' backfield, Sellers gave an appropriate response for a fullback.
"Actually, I don't have to be nice to them, they have to be nice to me," Sellers said. "I block for them."
And now that he is a captain, he warns his pranks could get more outlandish.
"With a bigger role, I guess the pranks have to get a little bit bigger," he smiled.
Despite his pranks, Sellers says he strives to develop good relationships with everyone on the team.
Jason Campbell has been a regular target of Sellers' pranks.
Even so, Campbell has earned everyone's respect in the locker room, Sellers said.
"That man is a soldier," Seller said. "He gets all of the criticism [as quarterback] and he hears all the talk, but he knows what he has to do. It's for Jason to come out and prove it to everybody. And I think he's going to do it."
The relationship between fullback and running back is perhaps the most important in the backfield. Sellers helps create holes for Portis, who rushed for 1,487 yards last year.
Many fans might remember several instances when Portis actually grabbed onto the back of Sellers' jersey to maintain his balance while using the fullback's momentum to gain extra yards.
"It's just a field thing, he directs me when he grabs my jersey," Sellers said. "He pulls me whichever way he wants to go. It's quite nice, just like riding a car."
While Sellers has finally been rewarded for his hard work, he says there is room for improvement. It is his second year in Zorn's offense and he is more familiar with the scheme.
"We're all a lot more comfortable," he said. "Coach Zorn sees what we can do and he knows how to put us in the right position."
Added Zorn: "Mike is just more confident in the offense."