In today's Rewarding Moments In Redskins History presented by Maryland Lottery My Lottery Rewards, we look back at the Redskins trade to acquire legendary receiver Bobby Mitchell in 1962.*
Just more than 56 years ago, the Redskins made one of the biggest trades in franchise history.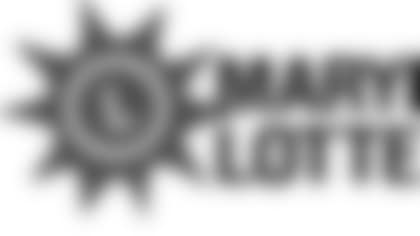 ](https://rewards.mdlottery.com/)After becoming a major player for the Browns in his first four years in the league, Bobby Mitchell came to Washington, D.C., in the winter of 1962 and immediately captured Redskins fans' hearts.
The wide receiver posted league-highs of 72 catches and 1,384 receiving yards, both franchise records at the time, while scoring 11 touchdowns with a team high 72 points, turning around a 1-12-1 team with five wins in his first year, the most by the organization since 1957.
But the trade was also symbolic. Mitchell served as the primary piece of a trade that integrated the Redskins, the last NFL team to do so. 
Earlier, in 1961, the Redskins had chosen Syracuse running back and Heisman winner Ernie Davis with the first pick in the NFL Draft. Opting to take in a larger haul for their highly coveted new player, the team traded Davis to the Browns for Mitchell and running back LeRoy Jackson.
The team would also acquire two more African-American players in Steelers guard John Nisby and drafted Michigan State running back Ron Hatcher.
Shortly after Mitchell arrived, head coach Bill McPeak converted him to flanker, further exploiting his talents and rise to fame in Washington, D.C.
"When I got here, we didn't have a good running attack, a good offensive line," Mitchell said.  "But we did have a pretty good quarterback in Norm Snead, and (McPeak) brought this out to me, and we talked about it on my first day of training camp.  I kind of pushed it a little bit, too.  He asked me if I wanted to switch to outside, and I said yeah, although I didn't know if I could play it.  I'd never played outside.  After several weeks, Snead and I began to click and play real well together."
In 1963, Mitchell led the league in receiving yards with 1,436, breaking the Redskins record he set the year before. (Santana Moss broke Mitchell's record in 2005.)  He also caught a 99-yard touchdown pass, an NFL-long that has now been accomplished several times.
Mitchell remained in the Redskins organization after playing 11 seasons in the NFL -- he gained 7,954 receiving and 2,735 rushing yards, along with 2,690 on kickoff returns and 699 on punt returns, earning him a place in the Hall of Fame – by working in a front office capacity for more than three decades, eventually retiring in 2003.
"I'm very, very fortunate to have stayed with the same team for so many years," Mitchell said.  "It's something that just doesn't happen.  I consider it sort of my reward for staying and handling the tests and being the good guy, the whole works."