In today's Rewarding Moments In Redskins History presented by Maryland Lottery My Lottery Rewards, we look back at the Redskins signing free-agent-to-be DeAngelo Hall to a big contract in 2009.
*
DeAngelo Hall always dreamed about playing with the Redskins. That was clear after taking a visit to Redskins Park, still just a college kid at Virginia Tech, with Kellen Winslow and Sean Taylor.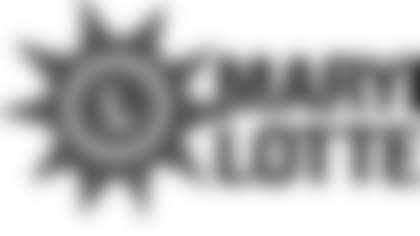 ](https://rewards.mdlottery.com/)He got that opportunity some years later for just a portion of the 2008 season, when he was cut by the Raiders and signed shortly after with the Redskins. He finished out that year with two interceptions and 25 tackles in just four starts, making a strong impression as he headed into free agency.
That's when, in late February, the Redskins scooped him up, alongside another large -- in many ways -- free agent, Albert Haynesworth, and signed the cornerback to a six-year contract.
"You know, I got a chance after I left Oakland to come here for a couple of weeks and play football, and I had the best time of my life. I had the best time," Hall said at his March press conference. "A lot of people might say that in Oakland I lost a step or I might not have it. "And all I've gotta say is wait. Wait and see. Wait and see. You know, that whole Oakland experience kinda opened my eyes to life in general. You know, that it's more than just running to the bucks. That's what I did. I was so eager to run out of Atlanta that I just kinda ran to the first place that wanted me."
Hall expressed that he wanted to do his due diligence in free agency that time around, and mentioned that phrase "wait and see" in many of his answers, hoping to prove to himself and to critics that suggested he had lost a step.
"I can definitely still bring it," Hall said. "I am 25 years old, got a lot of football left in me. So just wait and see."
Hall also mentioned that while he never went through the crux of the season with the Redskins in 2008, in just his two months, the team felt like a family to him. Not since college, he said, did a situation present itself more clearly. Everything "felt right," in the meeting rooms and on the field, and Hall knew this was the team for him.
"A lot of people ask me, why did I go to Virginia Tech," Hall said. "I had offers to go to Florida State and all these other 'shiny' places, so to say, but it just felt right. Those coaches felt like family, and I still talk with those coaches to this day. Go on trips with them. I brought a couple of them out to the Pro Bowl when I went to the Pro Bowl. I'm part of their family, they're part of my family. And like I said, that's how it feels here.
"These coaches feel like family to me. And that's kind of funny to say, being that I have only been here such a short period, but I knew once I stepped in this place I didn't want to leave."
Hall still hasn't, and while he's made a position change, he remains a veteran leader in Washington's young secondary.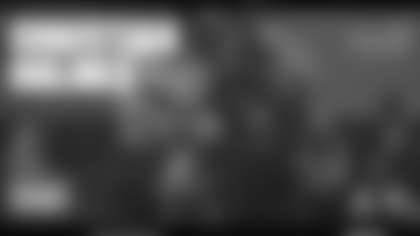 news
Commanders select Christian Holmes with No. 240 overall pick
The Oklahoma State cornerback garnered All-Big 12 honors in 2021.