In today's Rewarding Moments In Redskins History presented by Maryland Lottery My Lottery Rewards, we look back at the Redskins signing free agent receiver DeSean Jackson in 2014.
*
DeSean Jackson surely would've had more than a handful of suitors coming his way the last week of March 2014, when he was released by the Philadelphia Eagles.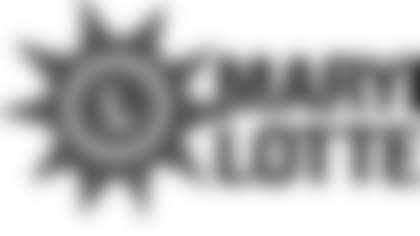 ](https://rewards.mdlottery.com/)But in the end, it was the opportunities with the Washington Redskins – the first team that came calling – that mattered most to Jackson, who signed after making his first (and only) free agent visit only a couple days after his release.
The Redskins were getting one of the best (if not
the best)* deep threats in the league; someone who certainly keeps opposing defenses on their toes. Jackson, meanwhile, was getting a chance to continue his career in the NFC East, where he had a long record of terrorizing divisional opponents – and quickly made it his personal mission to add the Eagles to his list of targets.
"I think it was an open-arms situation," Jackson told reporters April 2, 2014, after formally signing with the Redskins. "I think this place right here is a great place and has some great things going on, and I'm just happy to be an addition to help this team win."
Jackson in 2013 put together the best season of his career in Philly, a year in which he set personal highs in receptions and receiving yards, while also matching his career high in receiving touchdowns.
Then-Redskins general manager (and now team president) Bruce Allen and then-first-year head coach Jay Gruden knew they didn't have long to make their pitch to the three-time Pro Bowler after he was released.
"Anytime you have an opportunity to get a splash player like DeSean Jackson, you have to do your best to get him," Gruden said after Jackson signed. "Fortunately, Bruce Allen and Dan Snyder got it done, but we're excited to have the competitor and the player of DeSean's caliber."
Though injuries have relegated Jackson to the sideline here and there since his signing with the Redskins, he has continued to prove himself as a premiere weapon in Washington when he's on the field.
In two years, Jackson has played in 25 total games for the Redskins, hauling in 86 passes for 1,697 yards – for a whopping 19.7 yards-per-reception average – with 10 receiving touchdowns. His 20.9 yards per catch in 2014 led the league.
Jackson has also continued his two primary off-the-field missions while in D.C.: the fight against bullying and the fight against pancreatic cancer, a disease that claimed his father's life.
"I've been doing this going on eight years and it's something I love to do, I'm never forced to do it," Jackson told Redskins.com at his anti-bullying event at J.O. Wilson Elementary School in Washington, D.C., in April. "I feel like I can relate to them. I'm not the biggest guy out there but I play a big man's game. So I want to be able to come and just relate to them."
On pancreatic cancer: "It's definitely a tough fight, and we watched my dad battle it for five months – and he was very strong and he did everything in his mighty power to do what he did to fight that battle," he said. "And I (wanted) to support this cause and find a way to really just try to raise money and try to get people to understand that this is a deadly disease."
Jackson in 2016 is entering the final year of a reported three-year deal with the Redskins, and continues to be firmly planted atop the depth chart at the wide receiver position.
His continued work and rapport with quarterback Kirk Cousins has many burgundy and gold fans extremely excited about what the duo can do moving forward.
"It's just really been building trust and just knowing where I'm going to be at when I'm coming out of my breaks and depending on the routes or the play call and things like that or that ability," Jackson said of Cousins. "I'm just doing my job, he's doing his job, and we're having fun doing it and winning at the same time. So we're just trying to do something special here."
.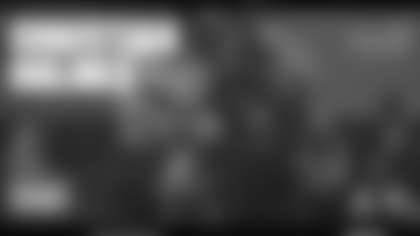 news
Commanders select Christian Holmes with No. 240 overall pick
The Oklahoma State cornerback garnered All-Big 12 honors in 2021.