In today's Rewarding Moments In Redskins History presented by Maryland Lottery My Lottery Rewards, we look back at the Redskins topping the Bears in the playoffs in the 1987 season.
*
The frigid weather at Soldier Field and the 4.5 point underdog betting line didn't lend itself to having confidence in the Redskins' chances to pull off an upset in the divisional round of the NFC playoffs and advance past head coach Mike Ditka and the Chicago Bears.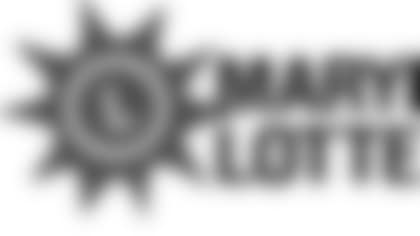 ](https://rewards.mdlottery.com/)It took Darrell Green's athleticism to remind folks why it would be foolish not to be confident.
On Jan. 10, 1988, the Redskins eliminated the Bears from the playoff for the second straight year with a 21-17 victory thanks in large part to a Green punt return for a touchdown and some stout defense to finish the game, courtesy of a late Barry Wilburn interception.
But let's get to that punt return.
Tied at 14 in the third quarter, the Redskins pushed quarterback Jim McMahon, who had won 28 of his 29 starts, back towards his own end zone and forced the Bears to punt. The kick was caught by Green on the Redskins' 48-yard line and then it was off to the races, which quickly became a hurdling event.
Green began his run down the sideline but quickly had to make a decision once he saw Cap Bosco running towards him.
''I knew he was going to wipe me out, or I should go out of bounds,'' Green said. ''And cutting across the grain entailed jumping over the guy."
So he did, then he cut back to the middle through a wide open lane, sprinting while holding his side for the majority of the run to the end zone. In his heroics, he sprained some rib cartilage. Green was too fast for his own body.
''I knew I had the touchdown,'' Green said. ''Then I guess my mind concentrated on the pain.''
That pushed the score to 21-14 and the defense held on, even without Green in the secondary, and the Redskins advanced to take on the Vikings at RFK Stadium. They would go on to capture their second Super Bowl title.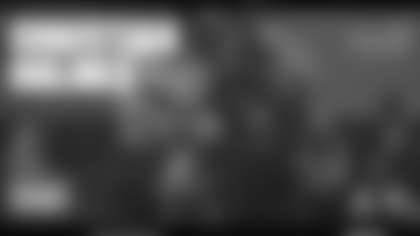 news
Commanders select Christian Holmes with No. 240 overall pick
The Oklahoma State cornerback garnered All-Big 12 honors in 2021.