In today's Rewarding Moments In Redskins History, presented by Maryland Lottery My Lottery Rewards, we look back at the 2004 season opener that saw Joe Gibbs' return to the Redskins.
It had to end in victory, if only to give legendary head coach Joe Gibbs a sign that his decision to return to the Redskins wouldn't be completely in vain.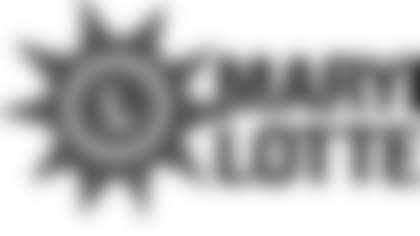 ](https://rewards.mdlottery.com/)And on Sept. 12, 2004, the Redskins' season opener hosting the Buccaneers, in front of 90,098 fans, in front of his family, it did. Gibbs strapped on the headset and coached in his first game in 12 years, leading the team he had led to three Super Bowls to another emotional victory.
In a series of milestones, the Opening Day victory was the franchise's 500th win and Gibbs' 125th regular season victory.
"It was huge for me, I can tell you that," Gibbs said after the game. "And I think it was for our players, too. ... As a family and everything else, for us it's a big deal. I told my players that I hope now the attention can go on them."
Clinton Portis ran for 148 yards and a touchdown and a late interception from linebacker Antonio Pierce with the game tied ultimately helped propel the Redskins to 16-10 win.
It was a nerve-wracking, if not ultimately warm welcome for the Hall of Fame coach. A season opener to remember.