In today's Rewarding Moments In Redskins History presented by Maryland Lottery My Lottery Rewards, we look back at the Redskins' hiring of legend Vince Lombardi as head coach Feb. 7, 1969.
*
He was, and still is, synonymous with success, Green Bay and the Super Bowl Trophy, among many other things, but for one year, Vince Lombardi left the Packers and joined the Washington Redskins, extending his legacy, to be their head coach on Feb. 7, 1969.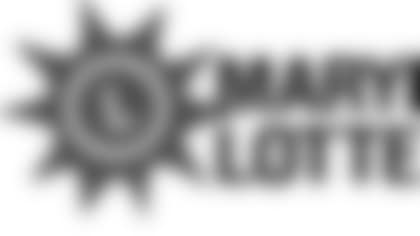 ](https://rewards.mdlottery.com/)Upon his first press conference, he made light of the fact he was considered a God-like figure, though he did have an Avenue named after him in Green Bay.
"It is not true that I can walk across the Potomac," he said via *The Washington Post*, "even when it is frozen."
"Why did I choose Washington among offers from other cities?" he asked. "Because it is the capital of the world. And I have some plans to make it the football capital."
Lombardi's hiring came at an important time in Redskins history. Washington hadn't had a winning season since 1955, and so his addition revitalized the fan base and helped turn around the culture of losing.
"I would like to have a winner in my first year, if possible," said Lombardi, who you could consider a prophet. "But we have got to have the right people. We will have to be fortunate with injuries. There will have to be a charisma between the teaching and the receiving."
Lombardi would eventually lead the Redskins to a winning record at 7-5, energizing the fan base before his untimely passing of colon cancer at Georgetown University Hospital. He was released in July to rest but the disease spread quickly in the following weeks.
At his introductory press conference in Washington, Lombardi always remained faithful to his family, and his wife, Marie, it seemed, always knew what was best for him.
"My wife wants me back coaching," Lombardi said. "She told me I was a damn fool to get out of it. She is a fan as well as a wife. Besides, I miss the rapport with the players."
Then he gave a tip to President Richard Nixon.
"If the President is a pro football fan, he ought to be out to our games here in his home city."
.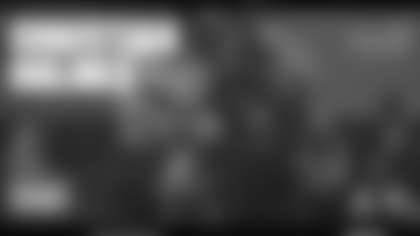 news
Commanders select Christian Holmes with No. 240 overall pick
The Oklahoma State cornerback garnered All-Big 12 honors in 2021.