In today's Rewarding Moments in Redskins history presented by
While the Redskins have the chance to make the playoffs for the second consecutive season with a win this Sunday, at the end of the 2005 season the team was trying to break into the postseason for the first time since 1999.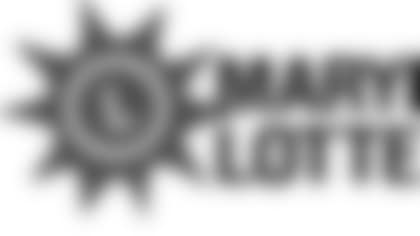 Riding a four-game winning streak into the last battle of the year, the Redskins needed a win over the Philadelphia Eagles to claim their spot in the playoffs. What should have been an easy victory over a team that finished the season with a losing record, however, turned into a close game on the road.
While the Eagles scored first with a 49-yard field goal by David Akers, the Redskins responded with a four-yard touchdown pass from Mark Brunell to Mike Sellers.
The teams entered the second half with the Redskins in serious need of a comeback as the Eagles scored two touchdown passes to just a field goal for the Redskins, putting them ahead, 17-10.
The Redskins did just that, scoring a touchdown on a two-yard run by Clinton Portis just minutes into the second half to tie the game. Philadelphia took the lead once more on a field goal by Akers in the third quarter, but the final 15 minutes were all Washington.
Portis scored again, this time from 22 yards, to take back the lead, 24-20, but the game was won by Sean Taylor. With just about two minutes left to play, Taylor secured a fumble recovery and returned it 39 yards for a touchdown to seal the game for the Redskins and a trip to the postseason with a Wildcard spot as the NFC's sixth team.
The game also marked the end of record-breaking regular seasons for both Portis and Santana Moss. Portis broke the team record, previously held by Stephen Davis (2001), for most rushing yards in a single season with 1,516.
Moss set a similar record with the team's most receiving yards in a single season with 1,483 yards, breaking a record that been held by Bobby Mitchell since 1963.