The Washington Redskins drafted one of the greatest players in NFL history in the first round of the 1980 NFL Draft. That player was wide receiver Art Monk/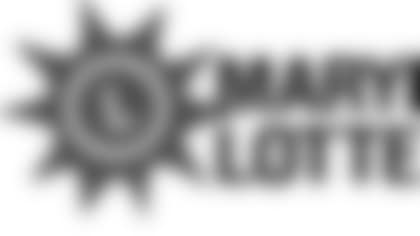 ](https://rewards.mdlottery.com/)At Syracuse University, Monk was an All-American in 1979 and was the all-time leading receiving at the time of his graduation in 1980.
As a rookie the White Plains, N.Y., native had -- at the time -- a Redskins-record 58 receptions and was a unanimous All-Rookie selection. His rookie season was a glimpse into the storied career the wide receiver was sure to have.
Monk changed the way the wide receiver position was played and was a first to accomplish many NFL feats, including being the first NFL player to reach 820 receptions in a career and the first player to record over 100-plus receptions in the Super Bowl-era.
In his 14 years with the Washington Redskins, Monk finished as the Redskins' all-time leading receiver, with 888 receptions and 12,026 yards.
Monk served as was one of the first building blocks for a Redskins franchise that would win three Super Bowls in 10 years. He would join many of his teammates in Canton when he was enshrined in the Pro Football Hall of Fame in 2008.