In today's Rewarding Moments In Redskins History presented by Maryland Lottery My Lottery Rewards, we look back at the first game at FedExField in 1997 that ended in a miraculous overtime victory over the Arizona Cardinals.
After starting the season with two games on the road, the time had finally come.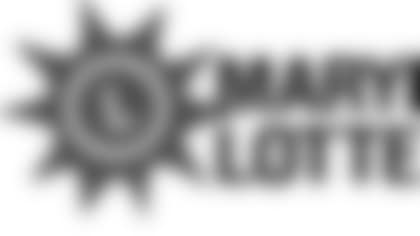 ](https://rewards.mdlottery.com/)The first-ever regular season game at Jack Kent Cooke Stadium (now FedExField) was finally played on Sept. 14, 1997. The Redskins were facing off against the Arizona Cardinals and looked to start undefeated in their new home. 
The stadium was certainly broken in with style as the game was an exciting one. The battle went into overtime, tied at 13 following a Cardinals field goal with two seconds to play in the fourth quarter. The Cardinals then won the coin toss to start the overtime period with the ball. The game certainly appeared to be going the visiting team's way.
But just two plays into overtime, defensive end Kenard Lang and linebacker Marvcus Patton hit and stripped the ball from Cardinals running back Leeland McElroy. Linebacker Derek Smith then recovered the fumble, giving the Redskins the ball at the Arizona 35-yard line.
A 40-yard touchdown from quarterback Gus Frerotte to Michael Westbrook then won the game, 19-13, the first in the new stadium's history.