These days it is a rarity to see the NFL make big player-for-player trades, much less during pre-free agency. With free agency just a few weeks away, we remember the moment nearly 14 years ago to the day where that is exactly what happened.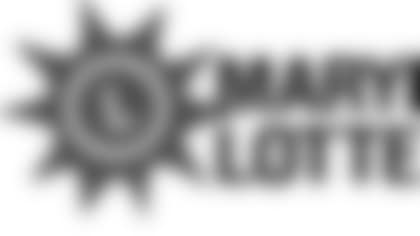 ](https://rewards.mdlottery.com/)In a blockbuster trade on March 3, 2004, the Washington Redskins completed a trade with Denver, sending Pro Bowl cornerback Champ Bailey and a second-round draft choice to the Broncos for Pro Bowl running back Clinton Portis.
As the Redskins' first round pick of 1999, Bailey had quickly established himself as one of the league's best defensive backs and appeared in four Pro Bowls. But after Bailey's five seasons with Redskins, returning head coach Joe Gibbs decided to take the team in a different direction.
In comes a trade for Portis, a young and determined running back who had averaged 5.5 yards a carry in each of his two seasons with the Broncos and had already been to one Pro Bowl.
In the end, the trade benefited both teams. Portis scored a 64-yard touchdown his very first carry with the Redskins and throughout his seven seasons rushed for 6,824 yards and 46 touchdowns. Portis ranks second all-time in attempts, rushing yards and rushing touchdowns just behind Pro Football Hall of Famer John Riggins. He retired on Aug. 23, 2012.