In today's Rewarding Moments In Redskins History presented by Maryland Lottery My Lottery Rewards, we look back at the Redskins trading for Sonny Jurgensen and Sam Huff in 1964.
*
Sonny Jurgensen thought it was an April Fool's joke, but when a man told him on March 31, 1964, that he had been traded from the Eagles to the Redskins for Norm Snead he was telling the truth.[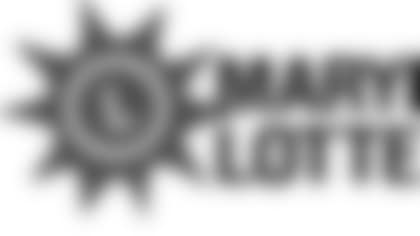 ](https://rewards.mdlottery.com/)
The division rivals swapped quarterbacks and the Redskins ended up receiving a 5-time Pro Bowler out of the deal, along with a few other players.
Snead was named to two Pro Bowls during his first three seasons in Washington but his statistics weren't spectacular. Redskins head coach Bill McPeak wanted a change at the position and considered Jurgensen, who had set several Eagles passing records, one of the league's best at the position.
Just a little more than a week later, the Redskins had made another trade within the division, this time with the New York Giants.
On April 10, New York traded one of its key players from a close-knit defense, middle linebacker Sam Huff, along with rookie defensive lineman George Seals to the Redskins for defensive end Andy Stynchula, halfback Dick James and a fifth round draft choice for 1965.
The deal surprised just about everyone. Huff said upon the news that had hadn't gotten over the shock, which was reasonable considering he had been selected to four straight Pro Bowls from 1958 to 1961 and was a consensus first-team All-Pro twice.
Huff would go onto to play four seasons with the Redskins and then returned for one more in 1969 when Vince Lombardi came to Washington to coach. In his time with the Redskins, Huff totaled 12 interceptions and a touchdown and surely provided many tackles, though those stats were never recorded.
With both additions, the Redskins doubled their win total from the previous year and Jurgensen made the Pro Bowl that year, the beginning of a memorable career in Washington.
Tommy McDonald, one of the receivers in the trade that came to Washington with Jurgensen, couldn't believe that Eagles coach Joe Kuharich would pull the trigger and let Jurgensen go to a rival.
"To this day, I'll never understand why Kuharich traded Sonny to the Redskins," McDonald said. "Bill McPeak must have been the happiest person on Earth when he got Sonny. The Philly fans absolutely loved him. Who doesn't want that type of quarterback, my gosh? I'm sure when he came back to play the Eagles, the fans hated to see that."
.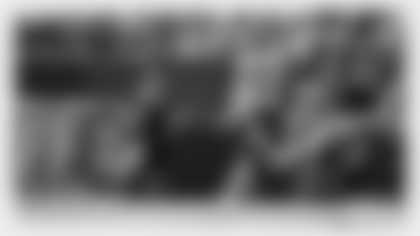 news
Redskins-Eagles Monday Stats Pack
A list of stats and notes from the Washington Redskins' 32-27 loss to the Philadelphia Eagles, presented by BDO by the Numbers, as compiled by Redskins Public Relations.