Carlos Rogers approaches free agency for the first time in his 5-year career.
This offseason, players don't view free agency with the same degree of excitement as in years past, though.
Rogers could be either an unrestricted or a restricted free agent, depending on the NFL's negotiations for a new Collective Bargaining Agreement with the player's union.
If the league extends or negotiates a new Collective Bargaining Agreement, then Rogers would be an unrestricted free agent and free to negotiate with any team.
If not, then he would be restricted--and the Redskins could receive draft pick compensation depending on how they tender him.
Rogers is among dozens of NFL players in the same boat regarding the labor negotiations.
At the core of the matter is whether Rogers expects he'll return to the Redskins in 2010.
"In my heart, I expect I'll be back," he said. "Dealing with the situation with the corners we have, the guys coming up, what guys can play next year--I don't think the defense is going to be that much of a focal point as much as the offense."
Apart from player personnel, there could be changes on the coaching staff, including defensive coordinator. All of that plays into Rogers' uncertainty.
Rogers, the ninth overall pick in the 2005 NFL Draft, is coming off a season in which he played in all 16 games, with 15 starts, and posted 46 tackles and one fumble recovery.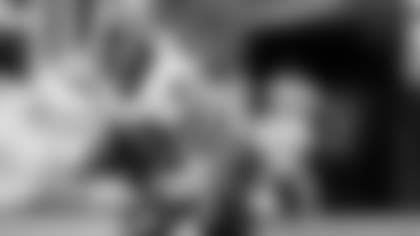 He was briefly benched after he was beat on double moves in two separate games, but he later re-claimed his starting job.
Rogers continued to have difficulty posting interceptions--he dropped several again in 2009. In his five-year pro career, he has six career interceptions.
Rogers said he heard positive comments about new Redskins general manager Bruce Allen from Tampa Bay Buccaneers running back Carnell Williams, a college teammate and close friend. Allen served as general manager of the Buccaneers from 2004-08.
Williams' comments have given Rogers some optimism regarding the Redskins' new direction.
"I don't know the steps [Allen is taking as general manager], but I would want to be here, period," Rogers said. "Just with the players and the friends and the relationships I have built around here."
For now, Rogers can only watch and wait as the league's labor situation sorts itself out.
"Depends on what [the owners and the player's union] do," he said. "They have control over the situation."