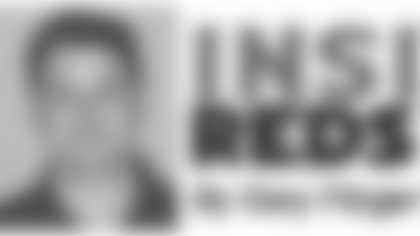 Redskins.com breaks down the Redskins' roster position-by-position and identifies potential need areas. Up next: cornerbacks.
At the end of the 2008 season, the Redskins had accumulated four starting caliber cornerbacks on the roster.
In terms of playing time, four proved to be one too many.
The Redskins released veteran Shawn Springs this offseason and still maintained solid depth at cornerback.
DeAngelo Hall re-signed with the Redskins on Feb. 27, the first day of free agency, and committed to the team he rooted for growing up in Chesapeake, Va.
Hall, a two-time Pro Bowler, joined the Redskins in November 2008 after he was released by the Oakland Raiders midseason.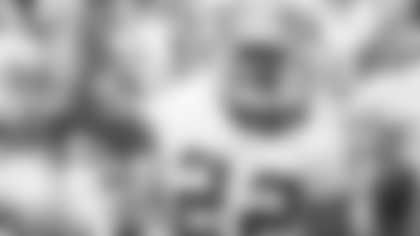 Hall played in the final seven games of the regular season, starting four. He had 27 tackles, two interceptions, 21 passes defended and one fumble recovery.
Overall, Hall tallied 49 tackles and five interceptions, tied for sixth most in the NFL, in 15 games with the Raiders and Redskins.
It was remarkable that Carlos Rogers was able to play early in the 2008 season at all.
He was coming off a knee ligament injury and not expected to play until early October, but he progressed quickly in his rehab.
Rogers played in 16 games, with 14 starts, and logged 56 tackles and two interceptions.
Coaches said Rogers was worn down by season's end, the result of nearly 15 months of continuous rehab, when Hall replaced him in the starting lineup.
Rogers was a Pro Bowl candidate early in the 2008 season. He was solid in pass coverage and he helped shut down Terrell Owens in clutch moments during a Week 4 game at Dallas.
Fred Smoot served mostly in nickel packages, but he ended up starting nine games due to injuries to Springs.
Smoot, one of the NFL's top talkers, proved he can walk the walk, too. He recorded 57 tackles and one interception on the season.
Smoot saved his best play for late in the season. In Week 16 vs. Philadelphia, he combined with LaRon Landry to stop an Eagles receiver at the goal line on the last play of the game, preserving a 10-3 win.
Justin Tryon, the Redskins' 2008 fourth-round draft pick, served as a fourth cornerback in select packages. As a rookie, he posted four tackles on defense and seven tackles on special teams.
Byron Westbrook re-signed with the Redskins this offseason after spending the last two years on the practice squad.
Positional Analysis
Even with the departure of Springs, the Redskins retain a talented corps of cornerbacks for the 2009 season.
Hall has proven he can be an elite player at cornerback and he provides game-breaking ability when he gets his hands on the ball.
Rogers is fully healthy again and can now focus on playing cornerback instead of rehab. Smoot provides depth and experience.
Tryon should step up and challenge for more playing time in his second NFL season.
After two years on the practice squad, Westbrook is striving to secure a roster spot.
The Redskins have good depth in the secondary, but team officials could look to add more young cornerbacks to the mix, either in the draft or among undrafted rookie free agents.
---
Three NFL Cornerbacks Eligible for Free Agency
As of March 30, 2009; names listed are in no particular order
-- Dre Bly, Denver Broncos: The Redskins have flirted with acquiring Bly in the past. A native of Chesapeake, Va., like DeAngelo Hall, Bly is an 11-year veteran with 40 career interceptions.
-- Chris McAlister, Baltimore Ravens: McAlister has played in just 14 games the last two years and returns from a knee injury. A two-time Pro Bowler, the 11-year veteran has 26 career interceptions.
-- Reynaldo Hill, Tennessee Titans: Hill was a starter for the Titans in 2005-06, but he ended last season on injured reserve with a hip injury. A four-year NFL veteran, Hill has six career interceptions.
Three Cornerbacks Available In NFL Draft
As of March 30, 2009; names listed are in no particular order
-- Vontae Davis, Illinois: Davis, 5-11 and 203 pounds, is the brother of 49ers tight end (and former Maryland standout) Vernon Davis. Has great speed and could double as a kick returner in the pros.
-- Malcolm Jenkins, Ohio State: Jenkins is 6-0 and 204 pounds and could be a Shawn Springs-type cornerback. Jenkins does not have elite speed and could convert to safety in the pros.
-- Darius Butler, Connecticut: Butler, small at 5-10 and 183 pounds, was a four-year starter. His cousin is Ravens running back Willis McGahee and his uncle Gene Atkins played in the NFL from 1987-96.