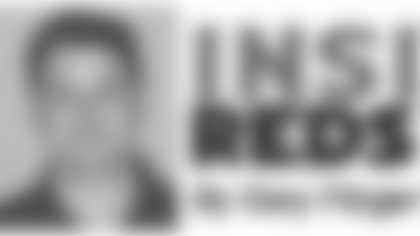 Redskins.com breaks down the Redskins' roster position-by-position and identifies potential need areas. Up next: defensive ends.
Every year it seems the Redskins' defensive ends get scrutinized for their sack production. Last season, the defense posted 24 sacks, with only 12 coming from defensive ends.
It's a stat that Redskins coaches want to improve on in 2009. And it played a part in the team's signing of All-Pro defensive tackle Albert Haynesworth.
The top beneficiary of the Haynesworth signing could be Andre Carter.
Carter completed his 8th NFL season--and third in Washington--with 50 tackles, four sacks and a team-high 15 quarterback pressures.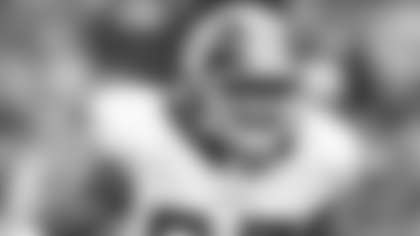 Carter led the defense in sacks for the third consecutive year. He posted 10.5 sacks in 2007 in his best season with the Redskins.
Carter is a classic speed-rusher. Offenses have tried to rush the ball in his direction, but the presence of London Fletcher and Rocky McIntosh helped in run defense.
When Phillip Daniels went down with a knee injury on the first day of training camp last year, it set in motion a blockbuster trade in which the Redskins acquired Pro Bowl defensive end Jason Taylor.
Taylor was expected to provide a strong pass rush opposite Carter last year, but he was slowed by knee and calf injuries.
Taylor logged 3.5 sacks--his lowest total since 1999--and was released by the Redskins on March. 2.
Demetric Evans helped fill the void left by injuries to Daniels and Taylor. He started a career-high 11 games last season and had 33 tackles and 3.5 sacks.
Evans decided to sign a free agent contract with the San Francisco 49ers this offseason, so he is no longer in the fold with the Redskins.
In his second NFL season, Chris Wilson served as a pass-rushing end primarily on third downs.
It was a quiet season for Wilson, who logged his only sack of the season in Week 1. He added 14 tackles and also served on special teams.
Rob Jackson was a seventh-round draft choice by the Redskins last year. As a rookie, he saw limited action, playing in three games.
Second-year player Alex Buzbee suffered a ruptured Achilles injury in training camp last year and was sidelined for the season.
Positional Analysis
It's apparent that, at this point of the offseason, defensive end is a glaring need for the Redskins.
Carter returns as the lone starter from last year's squad. He brings an outside pass-rushing move that should complement Haynesworth's bull-rush up the middle.
Beyond Carter, there are questions marks.
Is Wilson ready for a larger role on defense? Can Jackson emerge in his second season? Is Buzbee healthy enough to make a push for a roster spot?
The Redskins could add at least two more defensive ends to the roster this offseason.
Daniels, a 13-year veteran, remains an unrestricted free agent. He hopes to return to the Redskins for a sixth season.
The Redskins could also use a high draft pick on a defensive end. The team has the 13th overall pick in the first round as well as a third-round pick.
---
Three NFL Defensive Ends Eligible for Free Agency
As of March 10, 2009; names listed are in no particular order
Bertrand Berry, Arizona Cardinals: A 12-year veteran, Berry played a key reserve role for the Cardinals last year and posted five sacks. He has 59 sacks in his NFL career.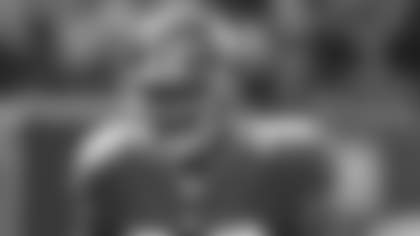 Renaldo Wynn, New York Giants: Wynn, the former Redskins defensive lineman, is back on the free agent market after logging 25 tackles and two sacks for the Giants last year.
Kevin Carter, Tampa Bay Buccaneers: The 15-year veteran started 16 games for the Buccaneers last year. He has 104.5 career sacks, including four last year. A former teammate of London Fletcher, he had a career-high 17 sacks in 1999.
Three Defensive Ends Available In NFL Draft
As of March 10, 2009; names listed are in no particular order
Brian Orakpo, Texas: The 6-3, 263-pounder could play either strong-side linebacker or defensive end in the pros. He posted a career-high 42 tackles and 11 sacks for the Longhorns last year.
Everette Brown, Florida State: Brown is smallish at just 246 pounds, but he makes up for it with solid technique and a burst off the line of scrimmage. He logged a career-high 13.5 sacks last season for the Seminoles.
Tyson Jackson, LSU: At 6-4 and 296 pounds, Jackson is bigger in size than most other defensive ends in the draft. A former teammate of LaRon Landry, he logged 19.5 sacks, including 10 in 2006, in four years with the Tigers.