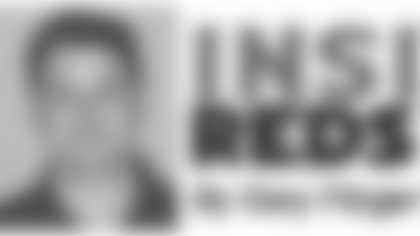 Redskins.com breaks down the Redskins' roster position-by-position and identifies potential need areas. Up next: defensive tackles.
Can Albert Haynesworth make everyone around him better?
That's the question following the Redskins' high profile signing of Haynesworth on Feb. 27. Haynesworth was widely considered the top free agent available this year.
Last year with the Tennessee Titans, Haynesworth registered 75 tackles, including seven for a loss, 8.5 sacks, 19 quarterback pressures and four forced fumbles.
With the 6-6, 320-pound Haynesworth occupying so much attention, fellow defensive ends and tackles should benefit.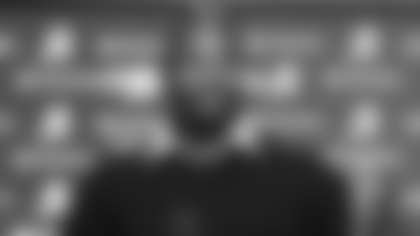 The Redskins' defense was ranked fourth overall in the NFL last year, seventh against the run. The addition of Haynesworth should help a pass rush that recorded just 24 sacks last season.
Cornelius Griffin begins his sixth season with the Redskins. He is a quiet and resolute leader on the defense.
When healthy, Griffin remains a force in the middle. He was slowed by shoulder and abdominal injuries last year and missed two games.
Last year, Griffin played in 14 games and had 35 tackles and one sack. He also picked off Pittsburgh Steelers quarterback Ben Roethlisberger for his second career interception.
Kedric Golston earned the starting job opposite Griffin last year. Coaches like Golston's high motor and energy he brings to the defensive line.
Golston played in 13 games, with 12 starts, but was sidelined late in the year with a foot injury. He logged 28 tackles and two sacks.
Anthony Montgomery served as part of the Redskins' defensive tackle rotation as well as a spot starter. The big-sized lineman aided in run defense.
He played in 14 games, with six starts, and logged 23 tackles and two sacks. He missed two games after straining his Achilles midseason.
Lorenzo Alexander remains the Redskins' "one man gang" for his versatile skills. While Alexander's primary job is at defensive tackle, he also plays on the offensive line in short yardage and goal line packages.
Alexander dropped his weight to 286 pounds and it showed with a good burst up the middle. He logged 26 tackles and two sacks in 15 games last year.
He was sidelined for the season finale due to a hamstring injury.
Ryan Boschetti was a midseason pickup. He played in three games and recorded two tackles last year, his fifth with the Redskins.
Positional Analysis
With the addition of Haynesworth, the Redskins appear set at defensive tackle this offseason.
Haynesworth and Griffin, a formidable, veteran duo, are the expected starters for 2009.
Golston and Montgomery entered the offseason as restricted free agents. The Redskins have tendered them both contracts.
Other teams have the opportunity to try to sign them to contracts, but the Redskins can match the offer and retain their services.
Given their experience, Golston, Montgomery and Alexander provide solid depth at defensive tackle.
Boschetti is an unrestricted free agent and his future with Washington is uncertain.
---
Three NFL Defensive Tackles Eligible for Free Agency
As of March 12, 2009; names listed are in no particular order
Dewayne Robertson, Denver Broncos: The former No. 4 pick in the 2003 NFL Draft by the New York Jets did not pan out in Denver last year, recording 22 tackles and 1.5 sacks in 15 games.
La'Roi Glover, St. Louis Rams: Glover is a 13-year veteran and former Pro Bowl lineman with the Dallas Cowboys from 2002-05. He has played for the Rams the last years. He has 83.5 career sacks.
Shaun Cody, Detroit Lions: A 4-year veteran, Cody has mostly served as a reserve defensive lineman with the Lions. He has 91 career tackles, 1.5 sacks and one interception in his career.
Three Defensive Tackles Available In NFL Draft
As of March 12, 2009; names listed are in no particular order
B.J. Raji, Boston College: Raji is bulky at 6-1 and 338 pounds. He turned in his best season as a senior, posting 42 tackles, 16 tackles for a loss and eight sacks.
Peria Jerry, Ole Miss: At 6-1 and 299 pounds, Jerry should provide a solid pass rush up the middle. He has 107 tackles, 32 tackles for a loss and 10.5 sacks the last two years.
Evander Hood, Missouri: Hood was a three-year starter in the Big 12. Regarded as an avid weight room worker, Hood is 6-3 and 300 pounds. He has 15 career sacks.