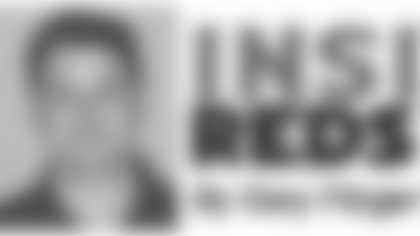 Redskins.com breaks down the Redskins' roster position-by-position and identifies potential need areas. Up next: guards/centers.
The Redskins enjoyed some stability along the interior offensive line last year.
Casey Rabach was at the center of the line for the fourth consecutive year. The 8-year veteran remains a steady force, despite some struggles against hefty nose tackles in 3-4 defensive alignments.
Rabach's presence is a key because he calls adjustments at the line of scrimmage. He also has mobility to pull on run plays and screen passes.
To his right is Randy Thomas, who battled through injuries to start all 16 games. As a 10-year veteran, Thomas is a big part of the Redskins' ground game, which finished eighth best in the NFL last year.
At the end of last season, Thomas underwent neck surgery. He is expected back and fully healthy for the 2009 season, though.
Pete Kendall, at left guard, started all 16 games for the season year in a row since arriving in Washington prior to the 2007 season.
He joined with tackle Chris Samuels to form a dominant left side of the offensive line. When Clinton Portis needed critical yards, he usually ran left.
In his rookie campaign, Chad Rinehart did not see any game action last season. Instead, the 2008 third-round draft pick worked quietly on his skills under the watchful eye of offensive line guru Joe Bugel.
Rinehart is expected to play guard as he integrates himself into the lineup, but he has the versatility to play tackle as well.
Justin Geisinger also has versatility, but as a guard and center. He was the primary backup to Rabach last season.
Due to a series of injuries, Geisinger was forced into action at offensive tackle in Week 14 at Baltimore last season. He re-aggravated a knee injury during that game and was placed on injured reserve.
Will Montgomery joined the Redskins in mid-December, but did not see any game action.
A three-year veteran, Montgomery has played in 13 games, with six starts, in stints with the Carolina Panthers and New York Jets.
Developmental prospectsD'Anthony Battiste, Isaiah Rossand Reuben Riley signed with the Redskins last year. They hope to earn a roster spot in training camp.
Positional Analysis
Rabach continues to lead the interior of the offensive line.
With Pete Kendall scheduled to become an unrestricted free agent this offseason, the stability the Redskins enjoyed last year could come to an end.
Who could step up to replace Kendall if he departs?
If Rinehart shows improvement this offseason, then he could be a prime candidate.
Thomas's rehab from neck surgery will be closely watched by team doctors, but it is not expected to be an issue heading into next season.
Geisinger is also scheduled to become a restricted free agent. The team must tender him a contract by Feb. 27 or he becomes an unrestricted free agent.
Montgomery could be a player to keep an eye on this offseason. He is a native of nearby Centreville, Va., and his high school football coach was Redskins pro scout Don Warren.
The Redskins could be in the market for a guard, either in free agency or the draft, depending on what happens with Kendall.
---
Three NFL Guards/Centers Eligible for Free Agency
As of Feb. 23, 2009; names listed are in no particular order
-- Elton Brown, Arizona Cardinals: The former Virginia standout and former fourth-round draft choice played in all 16 games last year and saw action in Super Bowl XLIII.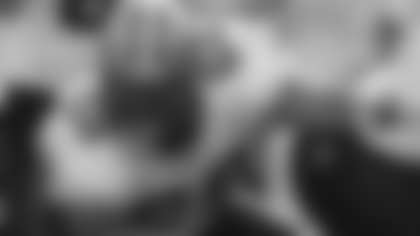 -- Matt Lehr, New Orleans Saints: Lehr is a 9-year veteran who has had stints with the Dallas Cowboys, St. Louis Rams, Atlanta Falcons, Tampa Bay Buccaneers and New Orleans Saints.
-- Jason Brown, Baltimore Ravens: In 2005, the Redskins raided the Charm City to sign Casey Rabach. Could they do it again with Brown? He has started the last three years for the Ravens.
Three Guards/Centers Available In NFL Draft
As of Feb. 23, 2009; names listed are in no particular order
-- Duke Robinson, Oklahoma: Robinson is a 6-5, 335-pound guard considered to be a dominant run blocker. He is also the great nephew of Smokey Robinson.
-- Cedric Dockery, Texas: The 6-4, 315-pound guard, a three-year starter for the Longhorns, is the younger brother of former Redskins lineman Derrick Dockery.
-- Alex Mack, California: At 6-4, 315 pounds, Mack was a three-year starter at center. Not only is he the top-rated center in the draft, he is also the recipient of the Draddy Trophy, the "Academic Heisman" given to college football's top scholar athlete.