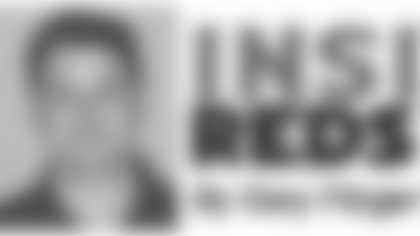 Redskins.com breaks down the Redskins' roster position-by-position and identifies potential need areas. Up next: kickers/punters.
The Redskins had consistency problems at kicker and punter last year, so the team is ramping up competition in 2009.
Shaun Suisham is the incumbent place kicker. Surprisingly, in just three seasons with the Redskins, Suisham is the team's all-time leader in field goal percentage, at 78 percent. That beats out Chip Lohmiller (71.4 percent) and Mark Moseley (66.2 percent).
Last year was an up-and-down season for Suisham, though.
He converted 26-of-36 field goal attempts and all 25 PATs for 130 points scored. He had four field goals in a key early season win at Dallas and three more the following week in a victory at Philadelphia.
Late in the season, Susiham struggled with field goals beyond 40 yards. His field goal percentage dropped to 72.2 percent, among the worst in the league.
Team officials have indicated that Suisham may not have been comfortable with holder Ryan Plackemeier on long-distance field goals.
This offseason, the Redskins signed free agent kicker Dave Rayner to add competition at kicker.
Rayner has had stints with several NFL teams, most recently with the Indianapolis Colts, the Kansas City Chiefs, San Diego Chargers, Cincinnati Bengals, Green Bay Packers and Indianapolis Colts.
He played in all 16 games for the Packers in 2006 and connected on 26-of-35 field goals and 31-of-32 PATs.
At punter last year, the Redskins opened with sixth-round draft pick Durant Brooks and then brought in Plackemeier.
Both lacked consistency and were ultimately released.
In March, the Redskins signed free agent Dirk Johnson to compete at punter.
Johnson is a 7-year veteran who was with the Arizona Cardinals last year. He had 40 punts for a 41.8-yard average.
He established himself in the NFL with the Philadelphia Eagles from 2003-06. He has 320 career punts for a 41.7-yard average.
Johnson also has experience as a holder on field goal attempts.
In January, the Redskins added punter Zac Atterberry to the roster. He was an undrafted rookie free agent with the Chicago Bears last preseason.
Long snapper Ethan Albright returns for a 15th season, but even he faces competition in fourth-year player Jeremy Cain, signed to the roster in January.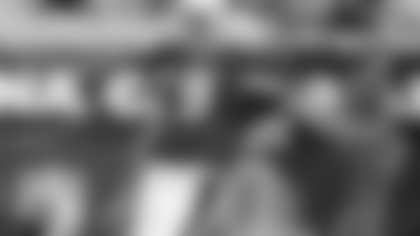 Positional Analysis
Kickers and punters will be closely watched in off-season work and training camp.
It's safe to say that Suisham and Johnson have the leg up in their respective competitions.
Rayner and Atterberry will have an opportunity to unseat them.
Don't be surprised if the club brings in more competition as the offseason continues--although team officials have said they won't use a draft pick on a punter this year.
---
Two NFL Kickers Eligible for Free Agency
As of April 6, 2009; names listed are in no particular order
-- Matt Stover, Baltimore Ravens (kicker): Stover, 41, kicked for the Cleveland Browns/Baltimore Ravens organization since 1991. He has converted 83.7 percent of his field goals in his career.
-- Hunter Smith, Indianapolis Colts (punter): Smith has kicked for the Colts since 1999. He has a career average of 43.4 yards per punt, and last year averaged 44.2 yards on 53 attempts.
Two NFL Kickers Available In NFL Draft
As of April 6, 2009; names listed are in no particular order
-- David Buehler, USC (kicker): Considered by many as the top place kicker in the draft, Buehler connected on 25-of-32 field goals the last two years at USC.
-- Thomas Morstead, SMU (punter): Morstead, a big kicker with a 6-4, 228-pound frame, averaged 43.4 yards per punt the last three years at SMU.