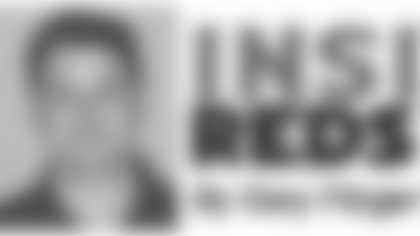 Redskins.com breaks down the Redskins' roster position-by-position and identifies potential need areas. Up next: linebackers.
The quarterback of the Redskins' defense remains London Fletcher, always the man in the middle of it all.
Before every snap, Fletcher is waving his hands and directing the defense where the play is going to go. More often than not, Fletcher is right on the money.
It's that leadership that makes Fletcher such a valuable cog for the Redskins.
Fletcher turned in another strong season last year for the Redskins. He led the defense with 144 tackles and posted a half-sack, seven QB pressures and six passes defended.
It was Fletcher's 10th consecutive season with 100 or more tackles.
In 2008, Rocky McIntoshreturned from a knee injury that prematurely ended his 2007 season.
The third-year player started all 16 games at weak-side linebacker and was a solid performer. Teams often ran the ball in his direction, but he proved up to the task.
McIntosh finished second on the team with 104 tackles and also posted two forced fumbles and his first career interception.
As Marcus Washington struggled with hamstring and knee injuries, H.B. Blades earned valuable playing time at strong-side linebacker last year.
Blades started five games for the Redskins last year and logged a career-high 60 tackles.
Even though his 5-10 height is shorter than most linebackers, Blades has proven he has a nose for finding ball-carriers. He also has shown versatility to play all three linebacker positions.
Washington posted 44 tackles for the Redskins last season. He was released by the club in February and remains a free agent.
Khary Campbell was a versatile backup last year. For the third year in a row, he led the Redskins in special teams tackles with 27.
Campbell is an unrestricted free agent this offseason and remains unsigned.
Alfred Fincher joined the Redskins in training camp last year and showed in preseason he can be active on defense.
During the regular season, Fincher excelled on special teams. He posted nine tackles on kick coverage units.
Matt Sinclair showed promise as a backup linebacker in preseason last year, but he suffered a back injury and was placed on injured reserve.
The Redskins decided to release Sinclair on March 17.
Late last season, the Redskins brought back well-traveled linebacker Tyson Smith for a second stint with the team. Smith has limited NFL experience; he has been on the practice squads of five NFL teams.
Positional Analysis
Even though Fletcher is 33 years old, he keeps himself in great shape and appears poised for another 100 tackle season.
He has shown no sides of slowing down. That means Blades, who played middle linebacker in college, has to compete for a starting job at strong-side linebacker.
Fincher could be in the mix for the starting job as well.
It's not out of the question that Washington could be brought back, though.
The NFL Draft is deep with inside and outside linebackers.
It's possible the Redskins could use a high draft pick--maybe even No. 13 overall--to address the position.
---
Three NFL Linebackers Eligible for Free Agency
As of March 18, 2009; names listed are in no particular order
Derrick Brooks, Tampa Bay Buccaneers: Brooks has played 15 years, all with the Bucs, in what is certain to be a Hall of Fame career. Last season, he logged 73 tackles and one interception.
Angelo Crowell, Buffalo Bills: At age 27, Crowell is still an emerging talent at outside linebacker. He posted 126 tackles, two sacks and interception for the Bills last season.
Robert McCune, Baltimore Ravens: McCune was a fifth-round draft pick by the Redskins in 2005. He has bounced around the NFL, playing with Miami in 2006 and the Ravens the last two years.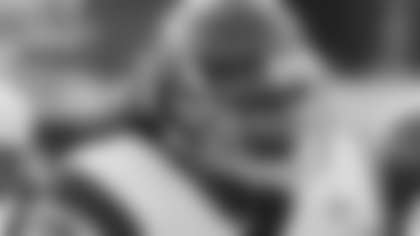 Three Linebackers Available In NFL Draft
As of March 18, 2009; names listed are in no particular order
Rey Maualuga, USC: Regarded as the best interior linebacker, Maualuga is an intense, fiery player. The 6-1, 249-pounder posted 273 tackles, nine sacks and five interceptions in four years with the Trojans.
Aaron Curry, Wake Forest: Winner of the Butkus Award as the nation's best linebacker, Curry logged 332 tackles, 9.5 sacks and six interceptions in four years with the Demon Deacons.
Clint Sintim, Virginia: Sintim, at 6-2 and 256 pounds, is moving up draft boards thanks to his emergence as a pass rusher. He logged 20 sacks for the Cavaliers the last two years.